200 Hour Yoga Teacher Training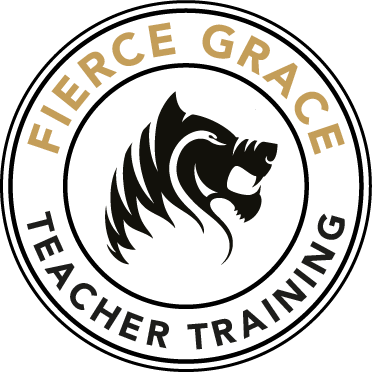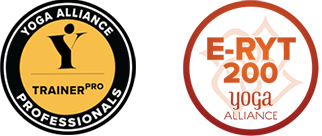 MOVING INTO FREEDOM
200 HOUR YOGA TEACHER TRAINING COURSE
Get accredited in London or New York with our in-person/online hybrid
Join one of the world's fastest-growing yoga movements, Fierce Grace. Our aim is to open yoga to a wider audience, through our teachers' technical excellence, their ability to work with all body types, and through our acclaimed new, multi-level, mixed style yoga method.
Full dates, times and details here

We offer Yoga Alliance Accredited teacher training in London, New York, Tuscany and online. You will learn from Michele Pernetta, Fierce Grace founder and one of the UK's most experienced and revolutionary teachers, alongside her senior teaching team. Drawing on our decades of experience running yoga studios and supporting teachers, our course will equip you with unparalleled practical skills, technical knowledge and a deep understanding of alignment. We've certified hundreds of teachers who are blazing trails around the world, bringing health, humour and vitality to their own students.

"We are looking for motivated, passionate people who are willing to do what it takes to become inspirational teachers. Humble, hardworking, brave and genuine people who will push their boundaries so they can help others move past theirs."
Michele Pernetta, Fierce Grace founder and Course Leader
Course Overview

Learn to teach two inspiring general level mixed-style classes, The Fix a 50/60 minute class and Fierce Grace - in 75 and 90 min versions from the acclaimed Fierce Grace system
Understand how to teach over 68 key poses that cross all major yoga styles
Learn teaching methodology from our tutors who have decades of teaching experience across a multitude of styles
Learn tools for giving effective corrections, perform safe hands-on adjustments and how to work with different body types including beginners, the unfit, injured or advanced student
Learn to modify for a range of injuries from Injury Modification specialist, Michele Pernetta
Improve your voice and delivery skills in our acclaimed video feedback sessions working with an award-winning film director and delivery coach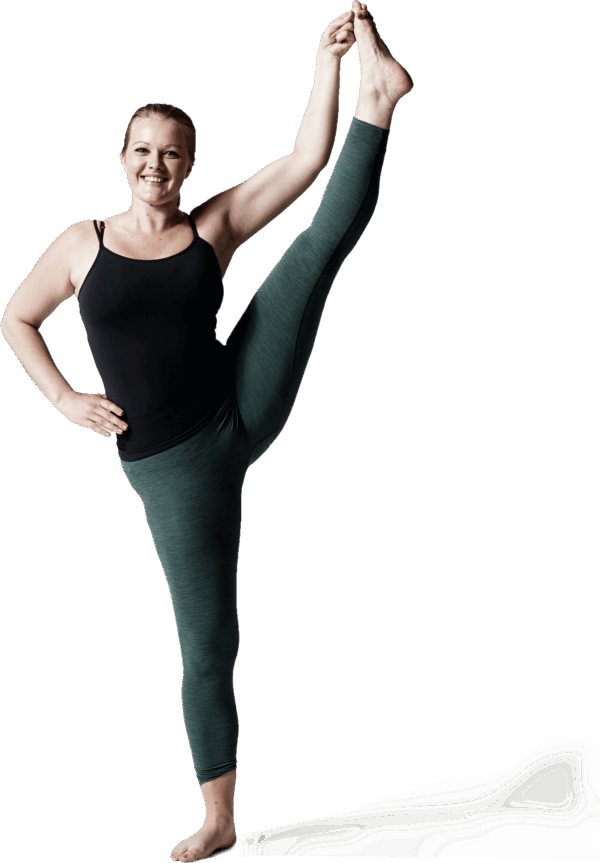 Why learn with
Fierce Grace?
With studios around the world who have welcomed nearly a million students to their mats, an industry acclaimed new and far reaching yoga system, and some of the best instructors in Europe, no one is better equipped to understand the needs of new teachers and support them in becoming transformational, technically excellent and compassionate yoga instructors.
Yoga Leaders in the UK and Europe
We introduced Hot Yoga (Bikram) to the UK in 1994. After the success of our four yoga studios, and years of Michele's observing and teaching over 250,000 students, we launched the new yoga method Fierce Grace in 2013 to industry acclaim. We now have Fierce Grace studios in locations around the world including London, Rome, New York, Australia Gold Coast and NZ Queenstown. EXpansion in the US is in the pipeline. We have classes in Scotland, Brighton and dotted around the planet.
Expert Senior Teachers
Together our core teaching team has over a century of yoga teaching experience. Michele Pernetta, is one of the UK's most influential teachers having launched hot yoga in the UK, and having trained and supported over 600 teachers since 1999. She then launched FG in 2013 after nearly a decade of research. Emma Croft and Karen Bellfield (SYT YA UK) have between them trained in multiple yoga styles over the last 15 years including Fierce Grace, Baptiste Power Yoga, Yoga Therapy, Bikram and Rocket. Mark Oram is a SYT YA UK and USA and has been teaching for 15 years. He is trained in FG, Bikram, Ashtanga Vinyasa and Rocket and is a former yoga champion.
A Cutting-Edge System
Beautiful sequences for a beautiful body and mind
Fierce Grace is a revolutionary new yoga style that draws from Ashtanga, Power, classical Hatha yoga, Iyengar and Bikram yoga, and is sequenced in ways that adhere to ancient yogic principles as well as the latest cutting-edge fitness research. Interval Training, strength training and Super-Slow® wisdom have been integrated into the classes for optimum results. Twelve foundation poses are woven throughout the system in various forms like a skeleton to ensure progression and safety. The other 250 poses create variety of movement, awaken dormant muscle, address postural issues and keep us surprised and interested.
Each of the classes has a focus and emphasis. The system allows us to mix and match the classes to our mood and goals, helping us develop mentally and physically by allowing all aspects of ourselves room for expression. Performing all the classes regularly can bring about spectacular results both within and without. The classes you will learn on this course (Fierce Grace and The Fix) are multi-level and multi-style and are suitable for everyone.

Continued Growth & Development
If you wish to keep developing your skills after you have been teaching for a while, you do not need to search for other long courses, invest huge sums or jump into a different style of yoga that may not be compatible. Our Graduate Courses offer the opportunity to increase your technical knowledge, learn new skills and expand your class offering, while staying within a unified tried and tested system
We understand the needs of teachers, so we created a graduate training programme that allows our Level 1 graduates to continuously grow, learn new classes and add to their repertoire without having to re-train all over again. Learn our other popular classes which address your students different needs. We teach enhanced skills to deepen your understanding of injury modifications, deep hip opening, hands on adjusting, arm balancing, inversions, advanced asana, yin, injury rehabilitation, nidra and yoga strength development by learning our other unique classes in our FG Graduate Courses.
Career Opportunities
Fierce Grace is one of the worlds fastest growing yoga styles. Since 2013 we have grown from four studios in London to twelve studios around the world, with classes also offered in partner studios. We have opportunities for teachers in the USA, New Zealand, Australia, Italy, UK, and further afield. FG offers enviable work prospects to graduate teachers, where many yoga teachers might find themselves swimming in an overpopulated sea.
We also have a successful Licence model, whereby we support you opening your own Fierce Grace studio. Our over 20 years running studios has given us the tools to help you start and run your studio and our expert team is there to support your business and ensure it's success. Being part of a successful brand is a great advantage in the competitive fitness industry today.
Accreditation
You will become a Fierce Grace Certified Teacher, as well as a Yoga Alliance Certified Teacher. Our teacher training is accredited by Yoga Alliance Professionals UK, Yoga Alliance USA, and YA Australia-New Zealand. Your Certification will be registered with the Yoga Alliance of your choice based on the country you live in. This 200-hr qualification is recognised worldwide and will enable you to teach in a wide variety of yoga studios, hot yoga studios, gyms and health clubs or to become part of our growing team.
Our Training Team includes some of the world's most experienced Yoga teachers
Each of our tutors have over 15-20 years' yoga teaching experience. The training team is led by Fierce Grace founder Michele Pernetta, Mark Oram, Emma Croft and Karen Bellfield.
Our course tutors are certified in Ashtanga, Bikram, Dharma Mittra, Vinyasa, Yoga Therapy, Injury Modification, Iyengar and Rocket Yoga. Our lecturers are at the top of their fields in Indian & yoga philosophy, anatomy, physiotherapy, voice coaching, and presentation skills. This wide approach will bring you a deeper understanding, not only of the Fierce Grace system, but also a deeper understanding and appreciation of many yoga systems. We believe a great yoga teacher should understand many styles of yoga and be able to draw on a wide knowledge base to create the best possible experience for their students. Our aim is to bring a supportive, kind and humorous atmosphere to the course while bringing you the wisdom and experience of teachers at the forefront of their fields.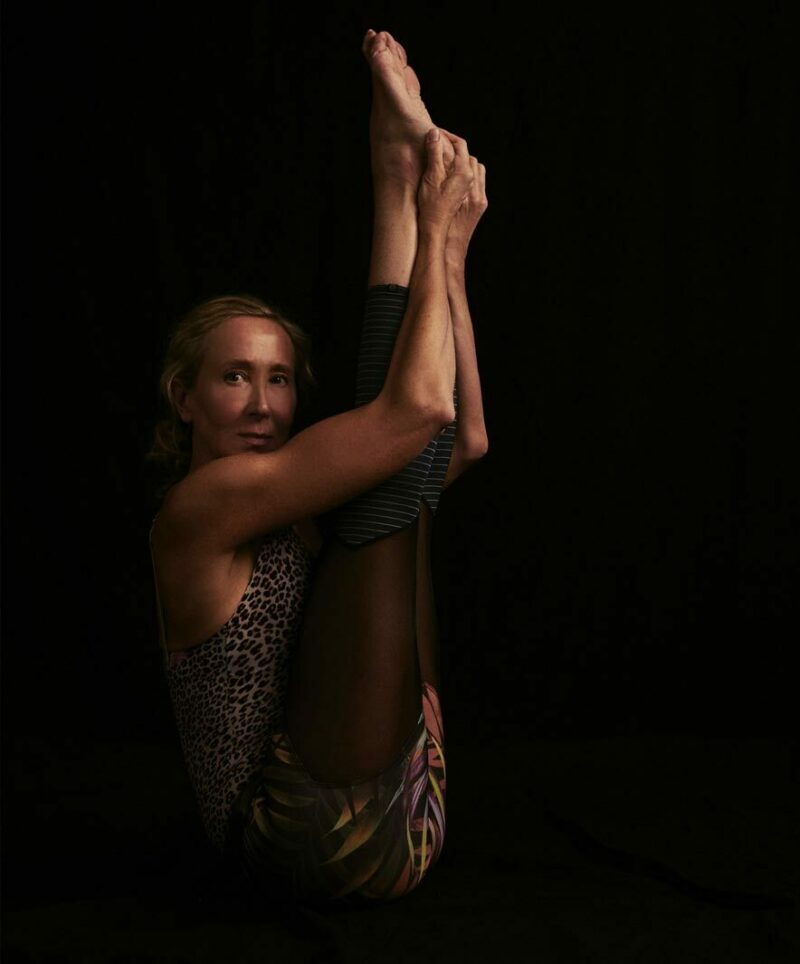 FIERCE GRACE FOUNDER, CHIEF INSTRUCTOR & COURSE LEADER
About Michele Pernetta
Known for her humorous approach, love of working with injuries and no-nonsense, relaxed style, Michele's extensive experience and qualifications in Ashtanga Vinyasa, Rocket, Bikram, Power Yoga and Martial Arts, as well as her decades of study in health and meditation, culminated in the launch of Fierce Grace in 2013.

Michele is a Yoga Alliance Accredited Senior Yoga Teacher, a Certified Ashtanga Vinyasa Teacher, Bikram Senior teacher and a Black Belt Martial Artist who has taught over 250,000 students in her 28-year career.
She introduced hot yoga to Europe in 1994 by opening the first hot yoga studio in London and has personally mentored a considerable number of the UK's finest teachers.


Fierce Grace Scholarship Programme

As part of our ongoing commitment towards anti-racism and a desire to widen our community of teachers from diverse backgrounds, our Teacher Training scholarship programme was born. We have also now opened the scholarship to people from any background who feel they have been disadvantaged. We are offering two free spaces to our Spring 2024 Teacher Training course, worth £3,650 each, to talented applicants from Black, Asian or any other minority ethnic group, or any disadvantaged group who would otherwise be unable to afford to attend a Teacher Training Programme.
Head office staff, senior tutors or Michele do not have any influence on the final winners. Our panel of independent judges from minority backgrounds will make the selection based on a number of factors including background, disadvantages, talent, dedication to yoga, level of practice and the ability to overcome adversity.
If you are a talented, dedicated individual who has practised Fierce Grace Yoga for three years, and are unable to attend our Teacher Training because of your financial situation, please email [email protected] for an application pack. We are now taking applications for Spring 2024. Two people will be awarded a scholarship. All fees will be waived except a £200 fee to cover out of pocket expenses such as manuals, supplies, graduation and admin.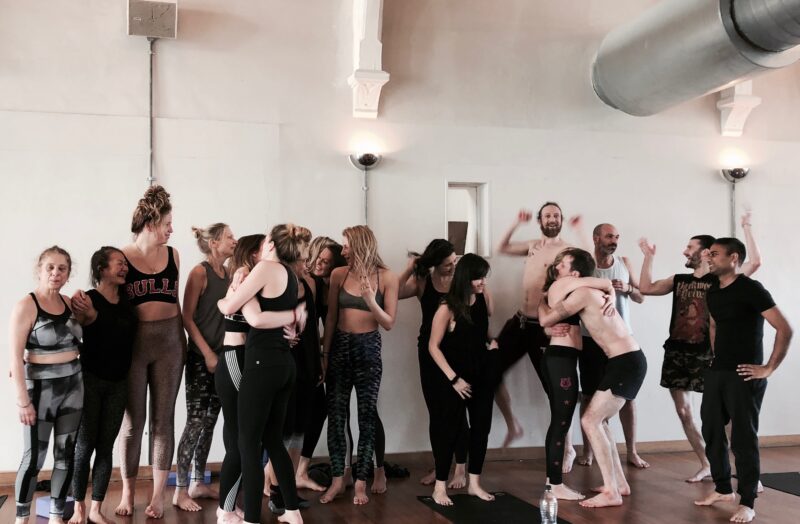 WHAT OUR STUDENTS SAY
"Fierce Grace Teacher Training was an incredible experience. Challenging but brilliant. I felt completely supported by the tutors and by my fellow trainees. I'm still slightly overwhelmed by how much I learnt in the time. Fierce Grace training manages to cover pretty much all bases of teaching so you leave feeling confident in your knowledge and ability. Also knowing that you have joined something very special. I'm so grateful for the opportunity."
- Natasha Cottriall

"The Fierce Grace yoga teacher training was a life changing experience. There is something special about Fierce Grace yoga, from the sequences you're taught to deliver, to the excellent training you're given during the course, if you are thinking about doing the course, do it! It's a wonderful network to be a part of and a privilege."
- Camilla Garner

"To embark on the FG teacher training through the BAME scholarship was such an amazing opportunity for me, Michele and the FG family are the best. The structure of the course was super demanding but also immensely rewarding, my practice is grateful. I have learnt so much and feel that I've stepped up another level. The philosophy and ethos of FG is to be applauded. And not only do I believe it to be a truly great form of practice but the belief in our universal diversity is completely real."
- Michael Yee-Chong

"The Teacher Training course was phenomenal. It prepares you for life as a yoga teacher in ways that I don't think other courses do. You feel comfortable eventually standing in front of a room to teach a class because you know that you've got the tools to deal with anything."
- Tuuli Shipster

"The FG TT is a brilliant, brilliant training course. You will be empowered on how to keep a student and practitioner safe, and you learn so much more about yourself. Experienced senior teachers guiding you between 100 years of experience (not saying anyone is 100!) who will show you whats what. If you're taking it, good luck and you won't be disappointed."
- Carl Cover

Unparalleled teaching opportunities The Fierce Grace Teacher Training certification will allow you to teach using our Fierce Grace® Certified Teacher and the Yoga Alliance Accredited Teacher titles after your name, opening a whole host of career prospects:

As the fastest growing yoga style we have a growing need for teachers in our expanding Fierce Grace studio network with job opportunities arising monthly
We provide unparalleled growth and development opportunities through our Fierce Grace Graduate Training courses which quickly allow you to expand your teaching knowledge and class repertoire
Our Yoga Alliance Professionals UK & USA certification is recognised in gyms and health clubs as well as yoga studios
You will be able to confidently teach two inspiring general level mixed-style classes from the Fierce Grace system
You will be equipped to design your own mixed style classes and teach in non-hot or hot environments
We have collaborations with other hot yoga studios who will recognize your FGYA certification

We have a Licence model for you to open your own Fierce Grace studio
Mentorship
Going from graduating a teacher training course to teaching the public is a big and often daunting step. We aim to support our graduates and prepare them to teach large public classes without allowing their confidence to be dented. The strength of Fierce Grace is our teachers. As a community we support each other, and provide continued help, advice and coaching to all our graduates.
The 10 classes other classes that make up the 12 class Fierce Grace method are now available online with in-person check ins and coaching, so our teachers can continue to grow and develop, learning everything from our slower stretch classes all the way up to the intermediate and advanced classes. This means there are no more large financial investments in other courses to expand one's knowledge, and repertoire. Continual growth is easily attainable, while remaining in a unified method.

All our FG studios have senior teachers ready to support your first step into teaching in a busy yoga studio, through mentoring and feedback opportunities, private sessions with real people, coaching, and michele and her senior team will support you with coaching via zoom or WhatsApp feedback.
This optional and free opportunity will see you being mentored while you:
Receive practise and support sessions prior to teaching your first public class
Some studios will offer a regular public class to teach each week, where the students know you are starting out
Class assists - assist a senior teacher in their class and get used to interacting with students, verbally correcting or demonstrating while being mentored by a senior teacher.

Receive feedback on your teaching, and continued tips, tools, workshops and support for as long as you like from wherever you are.
Course dates
SPRING 2024 - 200 hour Yoga Alliance Certification

Hybrid Live/In-Person/Live-Online/On-Demand

UK or NYC

Join our movement to revolutionise the way people move, age and feel. Master the tools to bring healing, self discovery and growth to your own life and to the lives of your students by learning to teach with Fierce Grace.
10 days live in-person. 6 days live on Zoom. Access to our pre recorded course materials on our on demand portal.


MODULE 1
3 WEEKENDS ON ZOOM
Weekend 1 - Feb 24th + 25th
Weekend 2 - March 2nd + 3rd
Weekend 3 – March 9th + 10th
2 ZOOM SESSIONS
Weds Feb 28th 5 - 7.30pm UK time
Weds March 6th 7 - 7.30pm UK time
MODULE 2
10 DAYS LIVE IN PERSON INTENSIVE
LONDON
Week 1 Live - Tues March 12th - Sat 16th
Week 2 Live – Tues March 19th - Sat 23rd

or
NYC
Week 1 Live – April 11th-15th
Week 2 Live – April 17th – 21st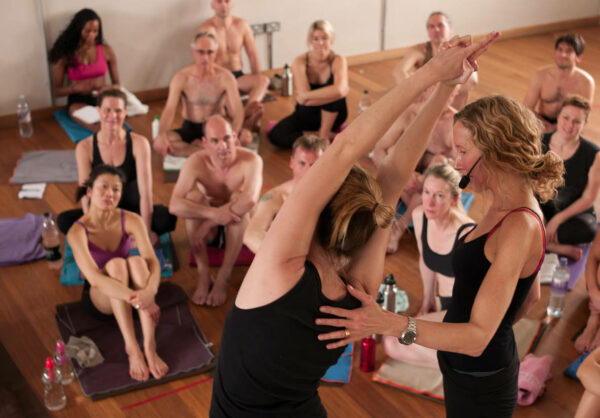 SPRING 2024

Our Hybrid Live/Online 200hr Certification delivers the best of 3 learning modalities.
Live In-Person Intensive (10 days) - Three 2 day weekends plus 2 evening sessions live on Zoom - Plus On Demand video workshops and material to learn in your own time.
Our Yoga Alliance accredited Hybrid Training Course gives you the opportunity to learn in a variety of ways, and only take 10-12 days off work. Liver Intensive module is offered in Lindon or alternatively in NYC.
You will be taught by some of the UK's and USA's most senior teachers Michele Pernetta, Tricia Donegan, Emma Croft and Karen Bellfield, who between them have over 100 years' teaching experience.
For full details, dates and times click here
Supremely practical, the course is focussed on teaching skills and you will be up and teaching in the first week. The course is based on our decades of teaching experience in busy studios and our first hand knowledge of the expertise teachers of today need to work in mixed level busy studios, and we pride ourselves in creating a supportive nurturing environment for learning.
FEES: £3900 / $4995 - Hurry Early Bird Special if booked before October 31 - £500 (($640) off!
Payment plans available - please contact us for more information.
Date
Feb 24th - Mar 10th
Mar 12th - Mar 23rd
Apr 11th - Jul 21st
Location
Zoom
London
New York
Application form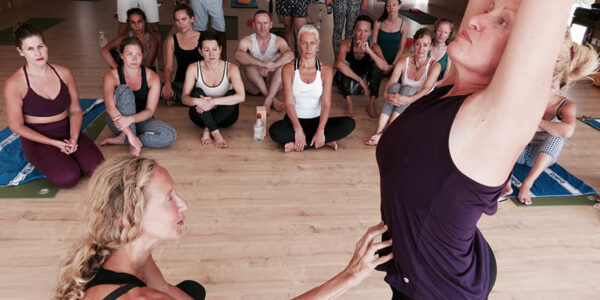 AUTUMN 2023 100 Hour Certification for Graduate Teachers
By popular demand we are delighted to announce we are running our Graduate Teacher Certification course again. A 10 day 100 Hour Fierce Grace Teacher Training Certification. This course is designed for experienced yoga teachers who wish to join the Fierce Grace team and teach in one of our international studios, or open their own, without having to take another 200 hr course.

You will be taught by FG founder Michele Pernetta, and NYC Studio Owner Tricia Donegan in NYC and Michele Pernetta, Emma Croft and Karen Bellfield in the UK as well as our senior team. You will attend 50 hours of live teaching in one of our studios, alongside 25 hours self study/classes in your own time before or within four weeks of the course, and 25 hours on demand video content in our online Course Portal. In person lectures and classes will run between 9am - 7 pm (some days 8 am-6 pm, other days 10 am-8 pm)

As we expand we are looking for talented, dedicated and experienced yoga teachers who are looking to join a unique and growing International yoga community. We have big plans and need talented teachers to join this expansion.

FEES: FEES: UK £2,250 (£1,850 with early bird discount- book before October 15th) USA $2,800 (early bird discount ended)

Date
Oct 21st - Oct 28th
Nov 18th - Nov 25th
Location
FG Harlem NYC
Fg West London
Application form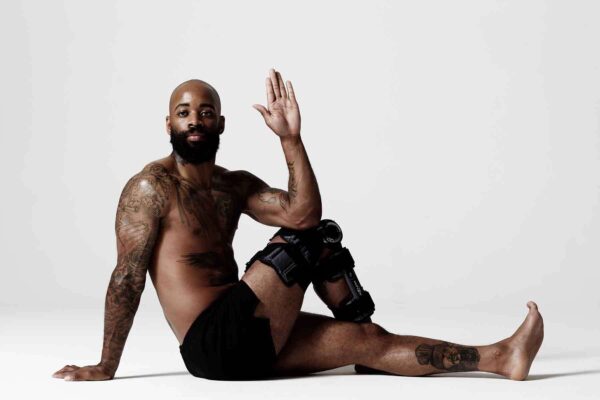 INJURY MODIFICATION GRADUATE COURSE FOR YOGA AND FITNESS PROFESSIONALS
This course was 27 years in the making.
We are pleased to announce the dates for our 4th 40 hour Injury Modification and Stabilisation Hybrid Graduate Course.
This is a unique course. It is designed for yoga and fitness professionals who wish to gain the skills and knowledge to keep their clients safe and on the path to recovery.
DAY 1
Live on Zoom
SUN DEC 3RD 12-7pm
DAYS 2 and 3
In Person (or watch via livestream)
SAT DEC 9th 10-5.30pm
SUN DEC 10th 10-5.30pm
Our online portal goes live Oct 18 or whenever you register, so you can begin to review the video materials in your own time in the weeks prior to the in person sessions.
The course has been specifically designed for teachers who work in the group class environment, although all the tried and tested skills translate to the one-on-one session. It is particularly challenging for teachers to be able to modify poses and exercises for multiple people with different injures, all at once, while teaching in a busy group class setting. But this is specifically what todays' yoga and fitness instructors need the skills to do, as more and more people come to group yoga classes with discomfort or injuries.
The course is a Hybrid Live in-person/Live online/home study course. It's never been easier to learn and get certified.
One day on Zoom.
Our on demand course portal housing all the On Demand Videos and Tutorials you can study in your own time prior to the in person weekend.
A 2 day weekend in person.
We believe these 3 learning modalities make the course our best yet and delivers:
Time to study and review the videos and manuals at your own convenience.
The intensity and support of an in-person experience (the in person days can also be live-streamed for this who can't attend.)
One day live on Zoom.
Full information here:
Register now!
Online Booking Form (no need to print or send back)
https://form.jotform.com/213552100454342
Buy now (Price £395)
https://buy.stripe.com/eVa9C638j9JQ58IbIO
Includes:
The Injury Modification Manuals with the proven rehabilitation and modification sequences for each of the body areas studied
Resistance band (in person students only)
Certificate of Completion of 40 hours Injury Modification Training
3 months access to our Injury Modification and Rehabilitation online portal housing over 40 hours of videos on the lectures and workshops tutorials and content for the course.
Price £395
Location
London West studio
Contact us
Request more information and apply