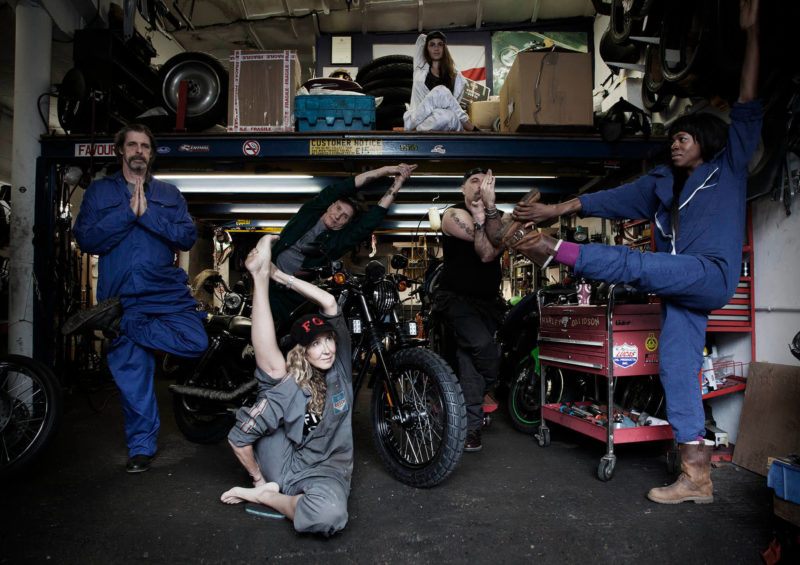 Terms and Conditions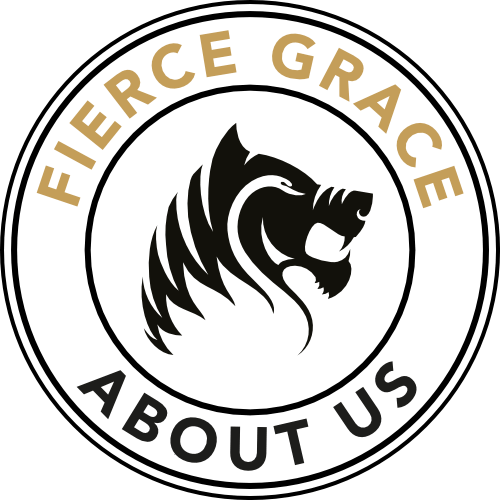 Fierce Grace City, West, North, Primrose Hill and Finchley Terms & Conditions and Medical Disclaimer
1. INTERPRETATION AND VARIATION
1.1 In the Terms and Conditions the following definitions apply:
"Company" means Fierce Grace Ltd (FGTV, FGTV Live, FGTV On-Demand), Fierce Grace City Ltd, Fierce Grace West Ltd, Fierce Grace North Ltd, Fierce Grace Primrose Hill and Fierce Grace Finchley.
"Member" means any person that has completed and submitted the Registration Form either in person at one of the listed Studios (Company), or online at www.fiercegrace.com and which registration has been accepted by the Company.
"Studio" means the Fierce Grace studio at City, 53-55 East Road, N1 6AH; West, 260 Kilburn Lane, W10 4BA; North, 173 Queens Crescent, NW5 4DS; Primrose Hill, 200 Regents Park Road, NW1 8BE, Finchley, 48 Ballards Ln, Finchley, London N3 2BJ
"FGTV" means online classes provided by Fierce Grace Ltd., either live or pre-recorded
"Terms and Conditions" means these terms and conditions.
1.2 References in the Terms and Conditions to the singular will include the plural and vice versa and references to the masculine gender will include references to the feminine gender.
1.3 The Terms and Conditions are incorporated into the Registration Form.
1.4 The Company reserves the right to vary and revoke the Terms and Conditions from time to time which variation it may consider necessary or desirable for the regulation of the affairs of the Studio and the conduct of Members. Any such changes will be notified to Members and, until revoked, are and will be binding on Members.
1.5 The Terms and Conditions will be governed by the laws of England and subject to the exclusive jurisdiction of the English courts.
2. MEMBERSHIP
2.1 Subject to condition 2.2, when a person has completed the Registration Form he/she/they will become a Member of the Studio.
2.2 Acceptance of a person as a Member is at the absolute discretion of the Company.
2.3 The Company reserves the right to expel from the Studio, or Online Class, or access to pre-recorded sessions, suspend for a specific period or refuse to renew the membership of any Member whose conduct is or may, in the Company's reasonable opinion, be injurious to the character of the Studio or FGTV or which amounts to a breach of the Terms and Conditions or where such expulsion is otherwise in the interests of the other Members of the Studio. Any Member so expelled will forthwith cease to be a Member of the Studio or FGTV and will not be entitled to any refund for any period during which his/her/their membership is suspended.
2.4 If a Member brings a guest to the Studio or provides access to FGTV, either live or pre-recorded, or a session that guest must before the commencement of the relevant session become a Member in accordance with and subject to the Terms and Conditions.
2.5 On joining the Studio or FGTV you may be issued with a membership card or number. Each time you visit the Studio you must show this card to staff at the reception. Membership cards belong to the Company and it will make a charge for replacement for any that are lost or stolen.
2.6 If any payment whatsoever under this Contract remains outstanding beyond the due date the Company may add to the outstanding sum to be collected the reasonable and necessary costs incurred by the Company in employing a third party to collect the outstanding sum.
2.7 Membership is non-transferable
2.8 Subject to any statutory right of cancellation, payments for Memberships and Classes are non-refundable unless otherwise stated in these Terms and Conditions. If a refund is approved at the manager's discretion an admin fee of £25 will be applied.
2.9 A member can only cancel or freeze a series of classes due to medical reasons or a change of circumstances this may only be applied to a series of classes once. Conclusive documentation and written notice of termination must be provided by the member. In case of cancellation there will be an administration fee of £25 applied to any refunds.
2.10 The concessionary rates are available to students and senior citizens. To qualify a valid ID must be shown at time of purchase.
3. STUDIO OPENING TIMES
3.1 Details of session times at the Studio or FGTV may vary from time to time. Session times will be published by the Studio or FGTV and will be available either at the Studio or at www.fiercegrace.com
3.2 The Studio and FGTV reserves the right to make changes to the schedule at their discretion.
3.3 The Studio and FGTV reserves the right to vary, adapt or amend the yoga series offered at the Studio at its sole discretion
4. PAYMENT TERMS
4.1 Details of class prices and gift certificate prices are available either at www.fiercegrace.com or directly from the Studio and will be such prices as determined by the Company from time to time.
4.2 A Member may not attend any session at the Studio or FGTV without first booking and or paying for the relevant session.
4.3 Subject to any statutory right of cancellation payments for classes, class cards, memberships, retail and gift certificates in any amount are non-refundable unless otherwise stated in the Terms and Conditions. If a package is bought and only part used there will be no refund available for the remaining sessions.
In the exceptional case that a refund is given this will be calculated by charging for the number of classes used and not the value of the package purchased. This will be at the manager's discretion who will consider refund requests in writing.
5. MONTHLY (AUTOPAY) SUBSCRIPTIONS
5.1 The provisions of this condition 5 shall only apply to a Member that applies for a monthly subscription membership by monthly Auto-Pay, direct debit, standing order or debit or credit card ("Subscription").
5.2 Any Member who purchases classes by Subscription shall be entitled to participate in the specified number of classes at the Studio until their Subscription terminates and any such Member will forfeit their membership if they fall behind in payment for more than 30 days. Such Member shall remain liable for any outstanding payments.
5.3 Any Member who purchases classes by Subscription may, at the discretion of the Company, suspend their membership for a combined total period of two weeks (at a minimum of one week at any time) in any 12-month period. An administration fee of £25 per month may be payable by way of reduced monthly subscription or as otherwise indicated by the Company for the period of suspension.
5.4 Subscription fees must be paid in accordance with these Terms and Conditions irrespective of whether or not the Member uses the Studio or FGTV facilities.
5.5 Subscription fees may be increased at the discretion of the Company. Members shall be given at least 10 working days' notice of any increase in Subscription fees by means of signs displayed in the studio, or on the Studio website, Fierce Grace website or via email newsletters.
5.6 Any Member who purchases classes by Subscription agrees that they cannot cancel their Subscription before the expiry of the minimum period from the date of their initial payment ("Minimum Subscription Period")
5.7 Subject to condition 5.7 and any right of the Company to cancel or suspend the Subscription, the Subscription will continue indefinitely unless, and until a Member cancels their Monthly Subscription by written request to the Company, giving one clear calendar month's notice of the desired cancellation date where necessary. No refunds shall be given to Members in respect of any Subscription fees that have been paid.
5.8 If a Member does not pay their Subscription for the Minimum Subscription Period (or cancels their Subscription during the Minimum Subscription Period) then the Member is liable in full for any outstanding Subscriptions in respect of the Minimum Subscription Period.
5.9 Members agree and acknowledge that by agreeing to the Minimum Subscription Period, they are being given preferential rates by the Company and therefore it is fair and reasonable that the Member is liable for any payments referred to above.
5.10 It is the responsibility of the Member to cancel any direct debit or standing order with his bank on termination of his Subscription. The Company cannot be held liable for any payments processed due to the failure of a Member to cancel a direct debit or standing order.
5.11 Members who do not accept any change proposed by the Company to Subscription fees may cancel their Subscription by giving notice in accordance with condition 5.8. The Member giving notice must continue to pay subscriptions at the rate current immediately prior to any proposed increase until the end of such notice period (or in the case of a Member whose Minimum Subscription Period has not ended, until the end of such period).
5.12 If the Subscription is paid by debit or credit card (or any Subscription fees remain outstanding beyond the due date) the Member unconditionally and irrevocably authorises the Company to debit any credit or debit card provided by the Member with the monthly Subscription fee (or any outstanding fees) without notice to the Member.
6. BOOKINGS AND CANCELLATIONS
6.1 A Member may only book or reschedule sessions for themselves via their personal Studio, via an authorised thrid party application or FGTV booking facility at www.fiercegrace.com
Members will be charged for a session where cancellation or the rescheduling of a session is not made online or notice of the same is not delivered by hand to the Studio and received in person by a Studio worker at least 2 hours prior to the booked time.
6.2 Sessions are booked on a first-come first-served basis. A Member may use the waiting list facility at www.fiercegrace.com in the event that his first choice session is unavailable. If a Member joins the waiting list for a particular session and then books that session his booking will be subject to the Terms and Conditions Booking and Cancellations Policy in the usual way.
6.3 If a Member is unable to attend a class his cancellation will be accepted up to 2 hours before its start time.
6.4 Cancellations must be made online using the website www.fiercegrace.com. The Company is unable to accept telephone and email cancellations.
6.5 'Late' cancellations i.e. those made within 2 hours of the class start time, will be classed as a 'no show' and incur the following:
- Membership Students: 3 or more late cancels/no shows on the Member's account in one month will result in the suspension of the Member's class-booking privileges for one month starting from the date of the 3rd no show.
- Class Pass Students (including autopay): Will result in the deduction of the class from the pass.
- Intro Offer Students: 3 late cancels/no shows will result in the termination of the Introductory Offer Pass.
6.6 All Members are required to sign in to their booked class at reception in the Studio, or at FGTV at least 5 minutes before its start time. Failure to do this will be treated as a 'no show' and the booked space may be given to someone else.
6.7 Any available spaces will be allocated within the last 5 minutes before the class starts. Priority will be given to Members on the waitlist, and then remaining spaces will be allocated on a first come, first served basis.
6.8 The Booking and Cancellation Policy applies to all Members.
6.9.1 In order for private sessions to be booked in, the Company requires a nominated card for each client to be stored on the Company's system. The card will not be charged, unless the client nominates payment for his private class sessions to be taken from this card. If the client has not given the Company the minimum 48 hours cancellation the Company will charge the client's card the full agreed price for the session
6.9.2 Private classes bought in blocks/bulk with a discount applied will expire within 3 months of purchase unless otherwise agreed. Any cancellations outside the 48 hour cancellation window will incur full charge for the class or a session deducted from the bulk block bought.
6.9.3 Private sessions held in a client's home or outside the Studio must not be arranged directly with the teacher, but through the studio manager or Fierce Grace employee. These sessions are the responsibility of the client. The client hereby agrees to provide the required heating requirements, and any mats and props required to conduct a safe class. The client agrees to provide a room that is clean and safe to practise the yoga the Company teaches and hereby takes all responsibility and liability to holding these sessions in the suggested room.
7. FITNESS AND HEALTH
7.1 Members are advised not to undertake the yoga or other activities offered at the Studio or FGTV without first seeking medical advice if they have concerns over their physical condition. The Studio and FGTV reserves the right to refuse access to any Member if, in its absolute discretion, it considers that the health of the individual concerned may be endangered by the use of such facilities or the participation in such classes.
7.2 Members with any health condition, injury or pain, such as but not limited to low/high blood pressure and/or cardiac irregularities, detached retina, HIV, who are very overweight or underweight, or who are pregnant, who have had recent surgery, or an injury of any kind, pain, disease or any other medical condition should not attend class until they have written permission from their doctor. If there is any doubt, the Member should consult their doctor. Members must notify the Studio or FGTV of any circumstances affecting their health, which may be exacerbated through use of the Studio or FGTV.
7.3 Members are required to follow the instructions of the instructor at all times. The instructor's instruction does not override the members own comfort, common sense, or body's signals and the member should ensure that they are always comfortable and not proceeding with any position or practise that makes them uncomfortable or causes pain or discomfort. The member always undertakes responsibility for their own safety and comfort and can decline to do anything they do not find comfortable. If the Member performs their own poses or moves without them being suggested by the Instructor, the Member accepts full responsibility for any injuries sustained in those movements or poses and waives any claim against the Studios, FGTV or the Instructor.
8. LIMITATION OF LIABILITY
8.1 The Company cannot be held responsible for any particular session, instructor and/or item of equipment not being available for whatever reason. The Company reserves the right to make alterations to the sessions, instructors, class timetables, class format and duration, as well as to those ancillary facilities (e.g. showers), provided to Members, without notice and in its absolute discretion and the Company will not be liable for any loss occasioned by such alterations except insofar as such loss is by law incapable of exclusion.
8.2 It is the Member's responsibility to ensure that he is capable of undergoing the routine of exercises or postures provided by any programme which he follows or class which he attends. Members accept the risk of injury from performing exercises and are advised to consult their doctor prior to beginning any session.
8.3 The Company accepts no liability for loss or damage to property of Members or for injury to Members on the Studio premises or outside the Studio except insofar as such loss, damage or injury is by law incapable of exclusion.
8.4 The Company does limit its liability for death or personal injury caused by the negligence of the studio, its staff or agents, but otherwise excludes all liability to members.
9. USE OF FACILITIES
9.1 A Member is entitled to use the Studio's facilities provided always that the Studio may at any time without notice withdraw all or part of its facilities for any period or periods and with notice, where practicable, in connection with any cleaning, repair, alteration or maintenance work or for reasons beyond the control of the Studio or the Company.
9.2 Children under the age of 18 may only use the Studio or FGTV and attend classes if accompanied by an adult.
9.3 Children over the age of seven may not enter changing rooms or other areas reserved for the opposite sex, regardless of whether they are accompanied by an adult.
10. PERSONAL BELONGINGS
10.1 Personal belongings are brought onto the Studio premises at the Member's own risk and the Company does not accept liability for any loss or damage whatsoever to such items.
11. DRESS
11.1 Members are requested to wear a form of dress appropriate to the practice of hot yoga. We recommend that Members wear stretch pants or shorts and a T-shirt or sports top. Underwear or clothing which goes transparent when wet will not be allowed.
11.2 Members should attend sessions barefoot. Footwear should be removed before entry to the studio. Verrucae or warts must be covered: socks or bandages to be worn.
11.3 Members should use a yoga mat covered with a towel or yoga sheet to practise in the studio. Mats are available from reception for a hire charge or may be purchased if required. The Company accepts no responsibility for the condition or the availability of the provided mats.
12. SAFETY & HYGIENE
12.1 In the interests of safety and hygiene, no crockery, glass or food are permitted in the changing rooms or studio. Only water is permitted in the Studio. No drinks other than water are allowed in the Studio. No drinks with any colour are permitted. Other than with the exception of guide dogs no pets are permitted in the Studio buildings or grounds.
12.2 Notwithstanding paragraph 11.2 above, Members must not walk around the Studio barefoot if they have verrucae or similar foot complaints. In such cases, yoga socks, a bandage or similar covering must be worn.
12.3 Members must use the main entrance to the Studio when entering or leaving the Studio. Fire exits, which are clearly marked, are there in the interests of safety and Members must not interfere with these exits for any reason. In the event of a fire, Members are asked to make their way to the nearest available exit.
12.4 Smoking is forbidden in the Studio.
12.5 Attendance at the class is always subject to the Studio operating at a safe capacity. Entry to class is on a first come, first served basis.
13. MEDICAL DISCLAIMER
By registering for membership to the Studio and/or Online classes I acknowledge that I am accepting the the following:
13.1 That I am participating in the Yoga classes or any other exercise programmes offered by FIERCE GRACE LTD, THE FIERCE GRACE TEACHERS, MICHELE PERNETTA, FGTV CLASSES OR ANY ASSOCIATED COMPANY during which I will receive information and instruction about yoga, physical exercise or health. I recognize that exercise requires physical exertion, which may be strenuous and may cause physical injury, and I am fully aware of the risks and hazards involved.
13.2 I understand that it is my responsibility to consult a physician prior to and regarding my participation in the yoga classes, health programs or workshops offered by FIERCE GRACE LTD, THE FIERCE GRACE TEACHERS, MICHELE PERNETTA AND FGTV CLASSES. I represent and warrant that I am physically fit and I have no medical condition, which would prevent my full participation in these yoga classes, health programmes or workshops. If I have any medical condition whatsoever I will obtain written permission from my specialist that I am fit and have permission to undertake strenuous yoga either in a heated studio, or online with limited interaction with the instructor. If I am pregnant I understand that I participate fully at my own risk and that of my unborn child/children.
13.3 In consideration of being permitted to participate in the yoga classes, health programmes or workshops, I agree to assume full responsibility for any risks, injuries or damages, known or unknown, which I might incur as a result of participating in the programmes offered by FIERCE GRACE LTD, THE FIERCE GRACE TEACHERS, MICHELE PERNETTA, OR FGTV.
13.4 In further consideration of being permitted to participate in the yoga classes, health programmes or workshops, I knowingly, voluntarily and expressly waive any claim I may have against FIERCE GRACE LTD, THE FIERCE GRACE TEACHERS, FGTV ONLINE CLASSES, MICHELE PERNETTA OR ANY ASSOCIATED COMPANY for injury or damages that I may sustain as a result of participating in these programmes.
13.5 I understand that from time to time during yoga classes, the instructor may physically adjust students' form and posture. If I do not want such physical adjustments, I will so inform the instructor at each class I attend. I also acknowledge that if I do wish to receive such adjustments, it is my responsibility to inform the instructor when an adjustment has gone as far as I desire at that time.
13.6 I understand that FGTV online yoga classes either have limited interactions with the Instructor (live-streamed classes,) or no interaction (On - Demand classes) and that the instructor can not be held responsible for anything I might do, or any injury I might sustain while I am following instructions through a device or class streaming platform. It is my sole responsibility to ensure that practising yoga is not contraindicated for any condition I might have. It is my sole responsibility to ascertain if practising yoga without any direct interaction from the Instructor would be suitable for my safety and wellbeing and obtain permission from my doctor to do so.
13.7 I understand that I am in charge of my own yoga practise, can sit out poses if I need to, and that if I am injured I will tell the teacher and work with them to find suitable modifications, I am free to modify any pose or movement I find uncomfortable or sit it out.
13.8 I hereby take full and sole responsibility from any liability of loss or damage to personal property associated with yoga classes or any other events.
13.9 I, my heirs or legal representatives forever release, waive, discharge and covenant not to sue FIERCE GRACE LTD, THE FIERCE GRACE TEACHERS, THE STUDIOS, MICHELE PERNETTA, FGTV ONLINE OR ANY ASSOCIATED COMPANY or its employees for any injury or death caused by their negligence or other acts.
13.10. I have read the above release and waiver of liability and fully understand its contents. I voluntarily agree to the terms and conditions stated above under my own free will and by registering for classes in the studios or online classes I hereby accept these terms.
14. GENERAL
13.1 Members are required to give notice to the Company of any change of home address or email address. Failing such notice, all communications will be assumed to have been received by the Member within five days of mailing to the last address (of either type) notified to the Company.
13.2 The Company reserves the right to refuse admission to the Studio or Online classes.
13.3 The Company may assign the benefit of the Registration Process and a Member's membership to a third party at any time without notice to the Member.
13.4 A person who is not a party to the Registration Process has no rights under the Contracts (Rights of Third Parties) Act 1999 to rely upon or enforce any term of the Registration Process.
13.5 The Company may, if a Member so wishes, communicate with the Member by email. By providing an email address to the Company, the Member consents to receiving email communications from the Company, including notices pursuant to the Terms and Conditions. The Member also accepts the risk that email may not be a secure and confidential means of communication. The Company will not be liable for any loss or damage suffered as a result of communicating with a Member by email.
13.6 Members must at all times observe the Studio guidelines and Code of Conduct which may be notified to them from time to time and are requested to comply with any reasonable directions which the management of the Studio may issue to ensure the smooth operation of the Studio for the convenience of all Members.
13.7 Any marketing, educational or other materials of this nature whatsoever produced by the Company in connection with the Studio and which are made available to Members at the Studio will at all times remain the property of the Company and will be subject to the Company's copyright.