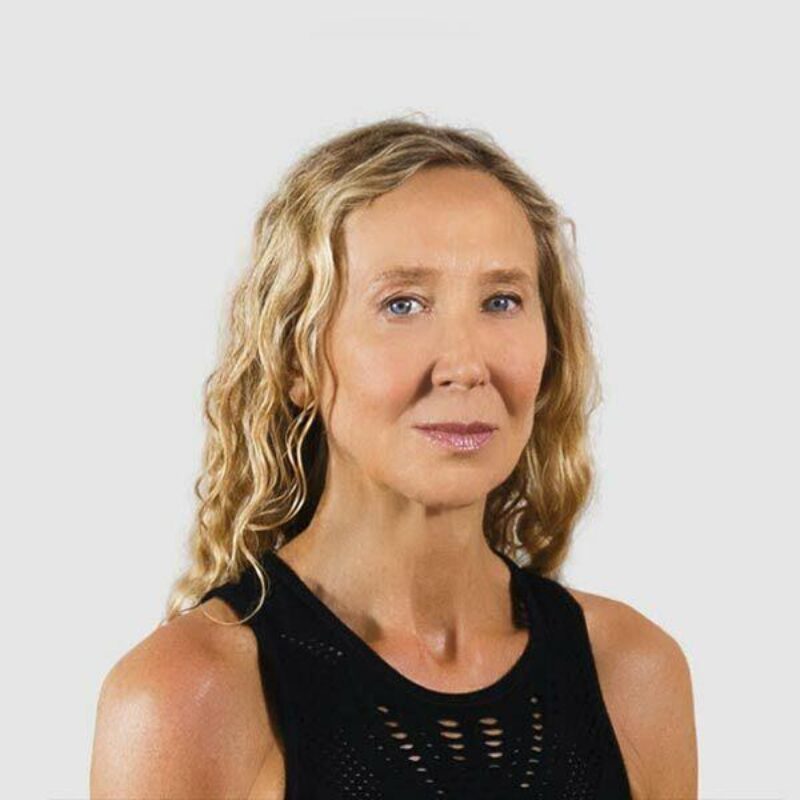 Fierce Grace Founder & Chief Instructor, Yoga Alliance Senior Teacher (UK and USA), Certified Ashtanga Vinyasa teacher, Certified Rocket® teacher, Fierce Grace teacher and Certified Bikram teacher. Martial Arts Tae Kwon Do Black Belt, ITEC Certified Massage therapist.
Michele brought Hot Yoga to the UK and Europe in 1994. After opening four Hot Yoga studios, and becoming the UK's leading Hot Yoga business, Michele launched Fierce Grace in 2013.
Michele studied martial arts for 10 years, as well as dance and gymnastics. She began studying with Bikram Choudhury in LA in 1990 when she was trying to avoid knee surgery. This awakened her keen interest in yoga for healing injuries.
Michele has over 25 years' teaching experience. She has also written and contributed to countless magazine and newspaper articles and appeared on many TV and radio programmes. Michele has been a judge five times at the International Bishnu Charan Ghosh Yoga Championships. Michele was a fashion designer for 17 years, trained at the prestigious Saint Martins School of Art and has designed costumes for award-winning films. She has been a spiritual practitioner of a Buddhist discipline for 25 years and has a keen interest in homoeopathy and Ayurveda.
Michele has trained personally with the famous Larry Schultz in Ashtanga Vinyasa, and also credits Erich Schiffman, Brian Kest and Steve Walther with inspiring her in her work on Fierce Grace.
Fierce Grace is the culmination of all her years of study and her observation of the over a quarter of a million bodies she has had the privilege to observe in her years of teaching in her four London studios. She leads the FG Teacher Training programme, teaches on her FG Retreats and at workshops, festivals and seminars around the world.

Practice with Michele in studio and on FGTV On Demand.