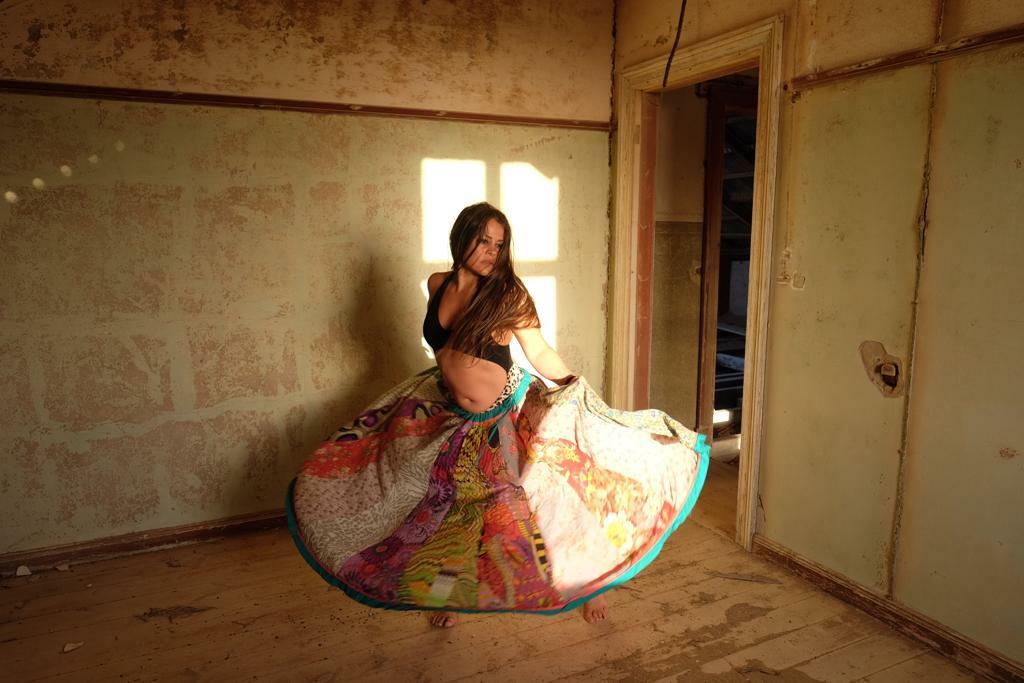 Free yourself this summer with a session of dance, yoga, stretching and floor work designed to liberate you on all levels of body and mind

Release any leftover feelings of restriction in this fun and freeing one hour session with Mel.
What is Shakti Dance?
Shakti Dance is a 'Yoga of Dance' - offering a joyful yogic path through the conscious practice of dance.

Starting with mantra & mudra to tune mind, body & soul we'll create an open, meditative space for everyone to work in. You'll then move into stretching, flowing floor asanas to open your energetic body, getting you ready for simple, self-repeating dance steps linked with breathing to recharge. Experience freedom on all levels of your mind, body and soul as your energy starts to flow freely into self-expression through dance.

Leave feeling lighter, more free in your movement and at home in your body and mind.

Cost: £15 (£10 for FG Primrose Hill unlimited monthly autopays - your discount will be automatically applied)
About Mel: FG Teacher Mel Lowe has practised yoga since her teens. She trained in Hatha yoga in 2006, Bikram in 2011 and qualified as a Fierce Grace teacher in 2014. Aside from yoga, Mel is also trained in sound therapy, pole and exotic dancing making her the perfect teacher to help you find a sense of freedom and spiritual connection as Mel encourages you to push your body with compassion. Prepare to get deep, work hard and have fun.
Recommended - wear anything that expresses your inner goddess - sparkles and glitter, flowers in your hair, whatever makes you feel carefree!