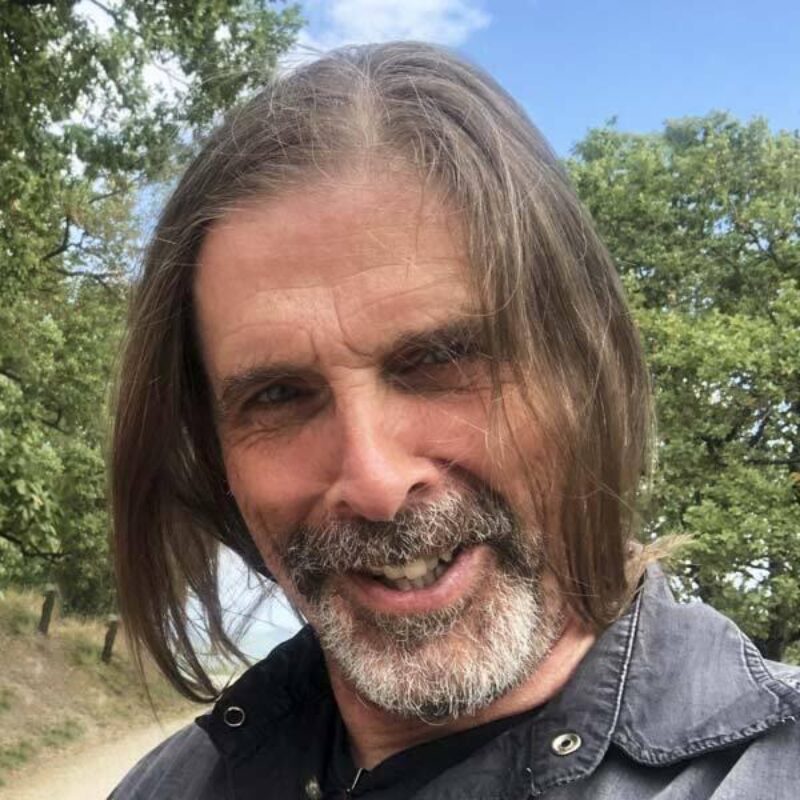 Steve has cultivated a dedicated yoga practice over the last 10 years. After his first class with Fierce Grace founder Michele, Steve was hooked, he loved the mental and physical challenge the heat added to the practice.
Steve completed the first Fierce Grace Teacher Training in 2014. Since then, he has completed a variety of further courses, including the Fierce Grace Injury Modification course.
Alongside yoga, Steve is passionate about meditation, music and sound. He's worked with Tibetan bowls and gongs for over 15 years and uses them in many of his workshops. His passion for sound and meditation is reflected in his teaching, he always encourages his students to tap into the music and breathe to reach a meditative flow state.

Your favourite FG class and why: IN, as getting people to completely let go seems to me to be sorely needed at present.
Your teaching style in 3 words: Precise, Calm, Encouraging.
Further Qualifications: Yoga Alliance 200-Hour Training.
Practice with Steve in studio or on FGTV.