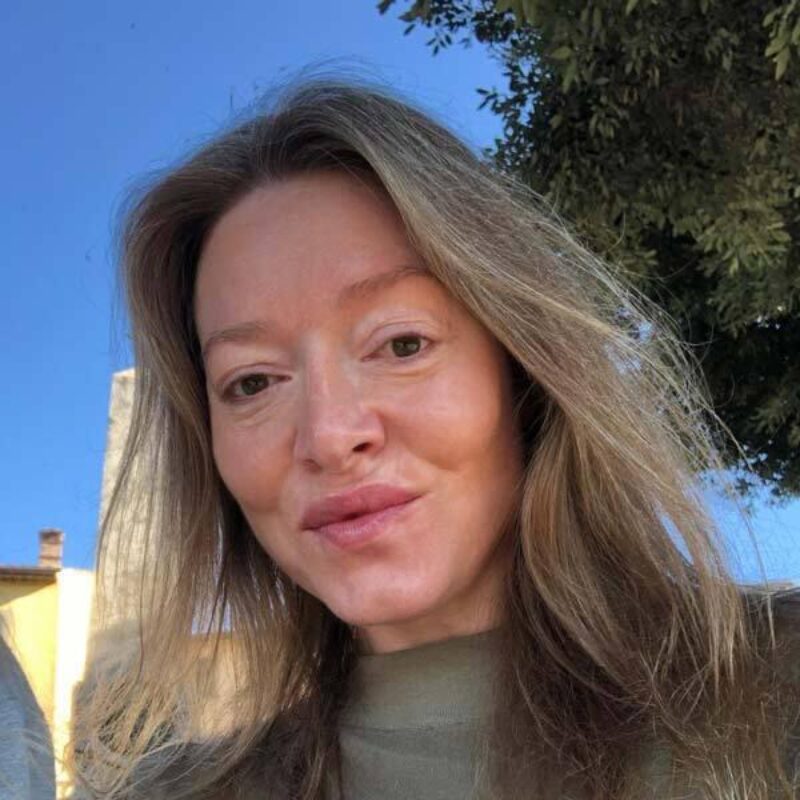 Nicola has flirted with fitness since qualifying as a Personal Trainer in her mid-thirties, ahead of moving up North to set up a working farm.
The plan had been to offer retreats in the splendid setting of the North York Moors alongside raising pigs. But as that dream faded it made space for something new. Yoga called.
The fourth studio she tried on a 30-day challenge was the one that stuck: Fierce Grace. It was love. Yoga became a daily staple and as its positive effects reverberated around her world she made the decision at the age of 46 to do FG Teacher Training in March 2019.
Nicola helped keep the FG community practising during lockdown as a weekly demonstrator for livestream FGTV classes, alongside her full time marketing job. She has also worked with Fierce Grace founder Michele on Fierce Grace Teacher Training videos.
Today Nicola works full time as a yoga teacher and has supplemented her original FG training with courses in Injury Modification, Restorative Yoga, and more. She has also recently started a 580-hour Yoga Therapy Diploma.

Your teaching style in 3 words: Useful, nourishing, complete

Further qualifications: Fierce Grace Injury Modification course, plus courses in Restorative Yoga, Adjusts and Assists and Hot Yoga