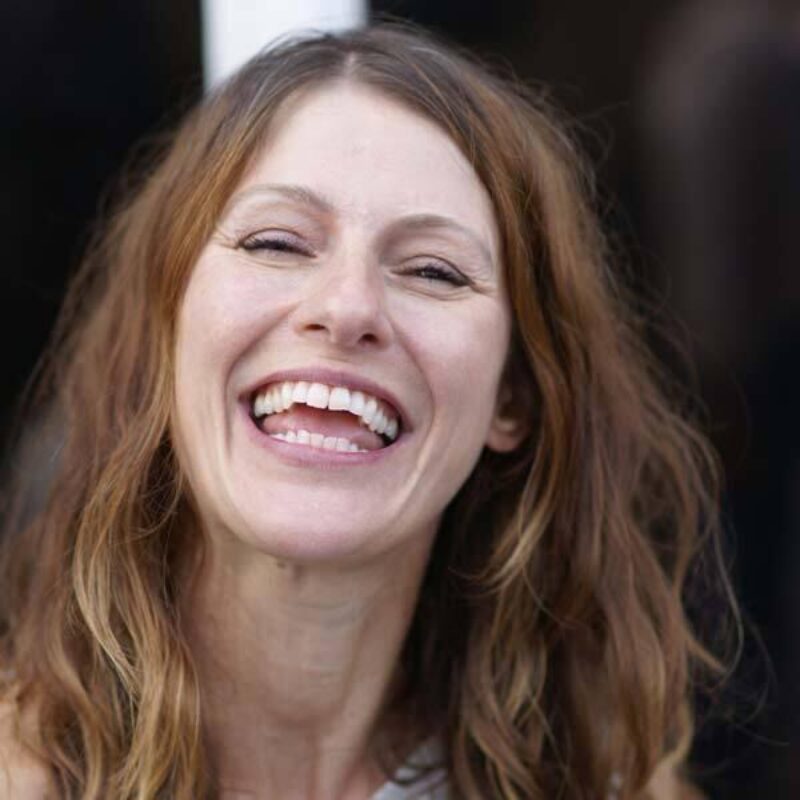 Karen is one of our senior teachers. She's studied and practised yoga for over 20 years and has been teaching for over 18 years, holding the highest level of certification with the Yoga Alliance (SYT). With a background in Psychology, Philosophy, Counselling and Addiction Therapy, Karen has always been interested in exploring the mind-body connection.
She has strong foundations in many disciplines of yoga including Hatha, Power Yoga, Vinyasa, Bikram and of course Fierce Grace. An early adopter on the yoga scene, Karen was one of the first few Bikram and Power Vinyasa teachers in the UK. Teaching is in Karen's blood, with both of her parents also teachers, she wanted a career which involved helping a community of people. Karen also teaches on the Fierce Grace Teacher Training.
Karen holds certifications with renowned yoga teachers such as Erich Schiffmann and Paul Grilley and has studied Thai Yoga Massage with Kira Balaskas. She's an exceptional teacher who focuses intensely on form, technique and helping every student deepen their knowledge and self-practice. Due to her experience, her classes are perfect for all levels, especially those who are striving to progress.
Your favourite FG class and why: FG2 on Fridays because it's challenging, fun and it's the weekend!
Your teaching style in 3 words: Precise, Friendly, In-depth.
Further Qualifications/Training: Baptiste Power Yoga, Vinyasa, Bikram, Yoga Therapy Training with Yoga Biomedical Trust, Thai Yoga Massage Training with Kira Balaskas, Yoga Teacher Trainings with Erich Schifffmann and Paul Grilley.