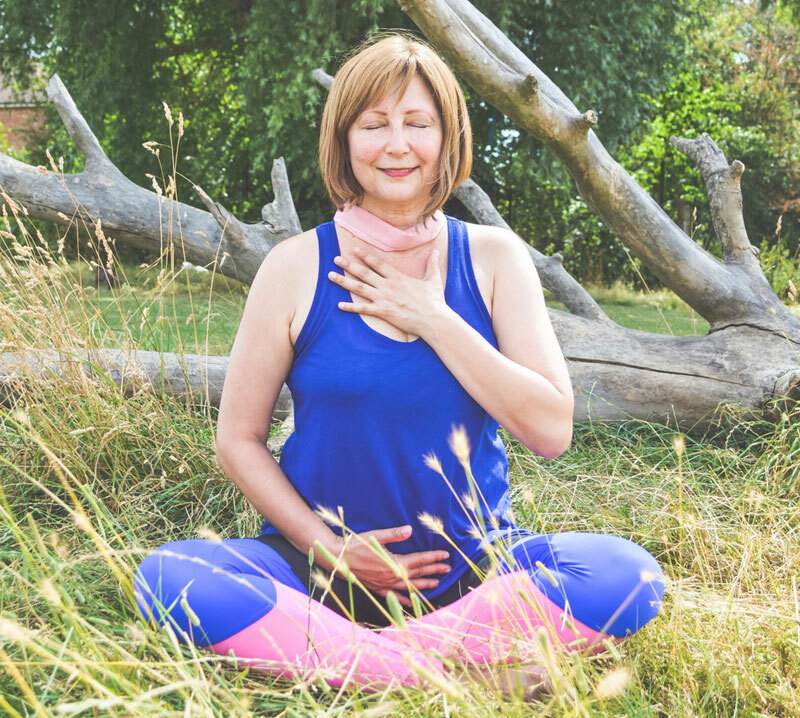 17th Aug 2016
- Nina Rashid
Fierce Grace Senior Teacher Nina Rashid explains what to expect in her Yoga Nidra workshop, and why the practise is suited to our busy, always-on modern lives.
Yoga Nidra is a powerful form of yoga that has been practiced for thousands of years, it goes far beyond deep relaxation to a place of natural peace and quiet that is tremendously healing.
It is a style of guided meditation that gives us the direct experience that our inner core is stress free and that inner peace and joy really exist within rather than outside ourselves. Even if you fall asleep during a yoga nidra practice, you still experience the lightness within as you go deep within finding that calm place that always exists within you.
Going within and learning to trust our inner guidance is very important in this world we live in now, everything is external, fast paced, manic, competitive. Yoga Nidra and meditation helps the the body achieve a deep relaxed state, helps you discover your inner self by going deep into your subconscious. Finding the simple space within, your Inner Smile.
The system of Yoga Nidra is proven at at a scientific level to enhance brain activity, reduce stress levels, induce deeper, better sleep and enhance overall well being. It helps to consciously unwind and shift back into the healing powers of the parasympathetic nervous system.
It is a very easy practice, just lie down, close your eyes and let go.
About Nina
Nina started her yoga journey in Kerala, southern India in the late 90s whilst flying around the world as cabin crew for a major airline. She tried several different styles of yoga before she trained at The White Lotus in Santa Barbara, CA, 1998. She has since trained in Fierce Grace, restorative yoga, children's yoga, meditation, Yoga Nidra, dynamic mindfulness, and restorative flow. As well as teaching at yoga studios in London, Nina also teaches stroke patients for the NHS in Bromley and works with Age UK teaching trauma recovery, meditation and yoga nidra. Nina is passionate about making yoga accessible to all, and is an Accessible Yoga Teacher and Ambassador in the UK.
Nina's Yoga Nidra Workshop takes place at Fierce Grace City on Saturday 18th May at 7pm and costs £20 (£5 discount for autopay members). Book online or by contacting the City studio directly.