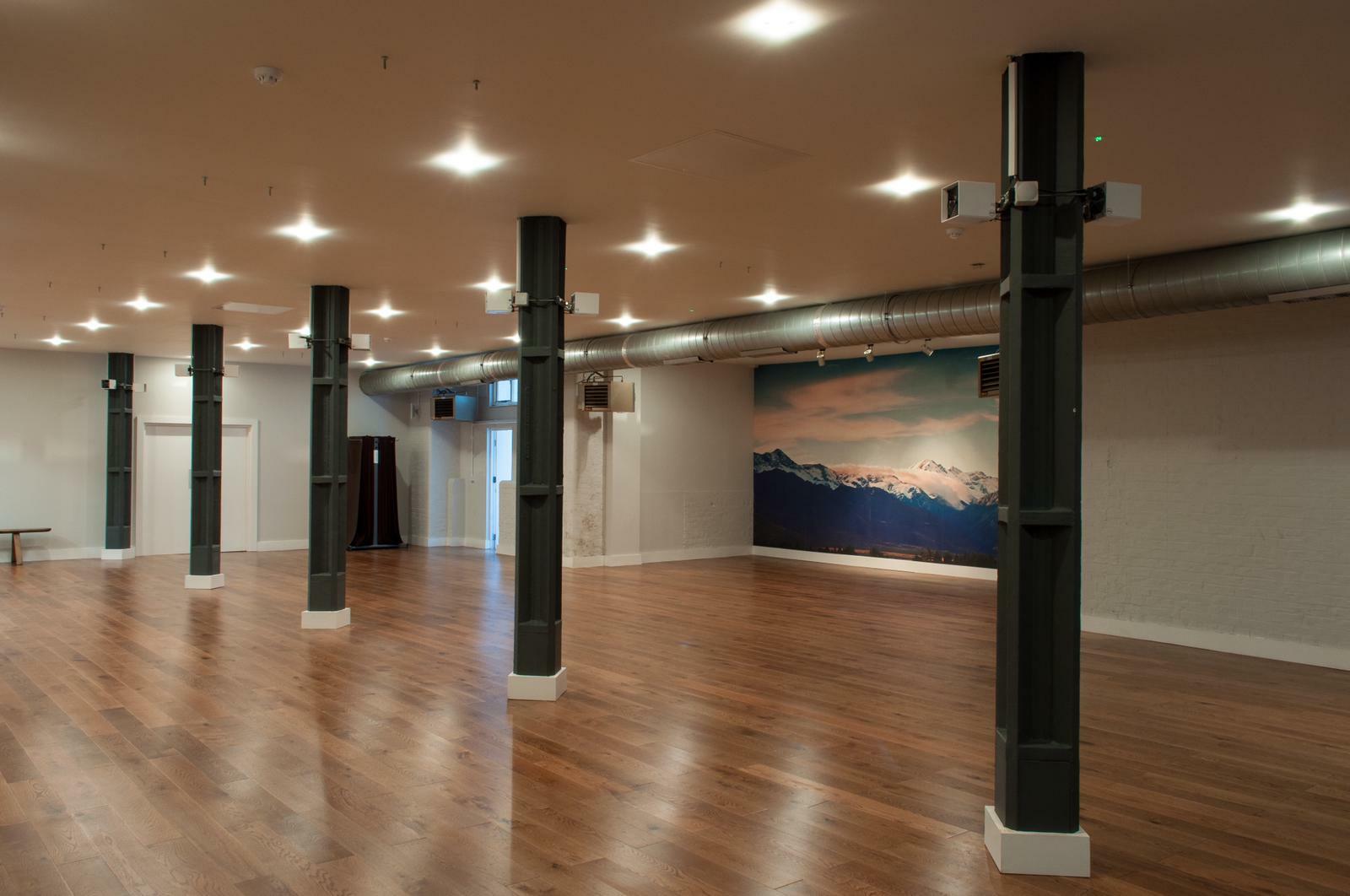 06th Jul 2020
- Fierce Grace
Read about the steps Fierce Grace is taking to safely operate your studios
This information was last reviewed and updated on 02/12/2021 to remind students in light of new government legislation for shops and public transport we have always and continue to ask students to wear masks in studio, unless they are on their mat or in the shower. Thanks again for keeping our community safe.
COVID-19 Guidelines for students and FG Studio safety measures
For everyone's health and safety, we ask all students read and abide by the following:
Wear a face covering in all communal areas at all times, unless exempt
Stay 2 metres apart wherever possible (hint: the length of a yoga mat)
Make cashless payments only
Use hand sanitiser when you enter and inside the studio, and wash your hands regularly
Please arrive (no more than) 15 minutes before class, and leave promptly (within 15 minutes of the end of class) afterward to allow for cleaning of the studio and equipment
Bring as little as possible with you, and where possible arrive ready to practice, to help lessen the use of the facilities
Please be aware that for social distancing reasons you may need to queue, or even queue outside, for a short while before entering
Mats and towels are available to rent, props are also available again, they will be cleaned before and after use

And most importantly, please do stay away from the studio if you don't feel well or you've been asked, or are required, to quarantine for any reason. By attending class you assert that you are not experiencing any symptoms of COVID-19 or flu, and have read the safety procedures above.

We have implemented the following procedures and steps to help everyone keep safe:

All staff (unless exempt) will wear a mask at all times except when teaching
We are operating at a greatly reduced capacity (approx 50%)

Hand sanitiser stations at the entrance and throughout the studios
Controlled queuing and limits on the number of people in reception at a given time

Classes will have a minimum 30 minute gap between them to enable us to clean and sanitise the studio and communal areas between every class
M

ost FG studios have fresh air oxygenation and air exchange units that completely change the air several times per hour. This keeps a fresh air environment as close to being outside as is possible. These will operate throughout every class (this may reduce the heat somewhat)

We are not accepting cash until further notice, please pay by card or purchase online
No hands-on adjustments from teachers

We encourage classes to be booked in advance to avoid unnecessary physical interaction and queuing at the studio

Our towel provider supplies hospital-grade laundry and adheres to high standards of cleaning and disinfecting

Increased cleaning and hygiene protocols using approved sanitisers and cleaning products.
We are grateful to all of our guests for doing their part to keep our community safe.


Covid-19 FAQ


Are class sizes limited?

Yes. Class capacity is capped at approximately 50% of normal levels. We review class sizes periodically to ensure we are operating safely and in compliance with any regulations.

Do I need to book?

All classes should be reserved online in advance wherever possible.
However, if you couldn't book, or forgot, do come along as we will endeavour to welcome you into class. Whilst we don't guarantee space, we know things don't always go according to plan!

Bookings not cancelled 2 hours before class will be charged for.

Please be punctual to assist with the smooth and safe operating of the studio. Please arrive at least 5 minutes before class or your spot may be given to another student.


I had a package or membership when you closed and still haven't returned, what happens now?

Prior to returning to the studio, you will need to contact the studio via email to have your package or membership reinstated. Once this is done you will be able to book online and attend your first class back.

All packages and memberships will be reinstated from the last trading day before the last lockdown, without any membership time lost or charge.

Please ensure you book online or contact us before making the journey to the studio, to avoid disappointment.
Packages or memberships can be reinstated anytime before midnight on December 31 2021. After this time any packages still suspended will, unfortunately, be lost.


Will live online and on-demand classes continue?

We're thrilled by the response to live classes and on-demand they are definitely here to stay.

Packages are not transferable between the online classes and physical studios.



Contact us if your question hasn't been answered

All studio matters - view individual studio contact details
Live online classes - [email protected]

On-Demand online classes - [email protected]

Being fit and strong mentally and physically is of great value in our quest for health.

Above all, we are here to support you and ensure you can return to the practice you love with confidence. If we haven't answered your question above please get in touch with one of the below:

Be kind and look after yourself and each other.

With warmest regards from the Fierce Grace team