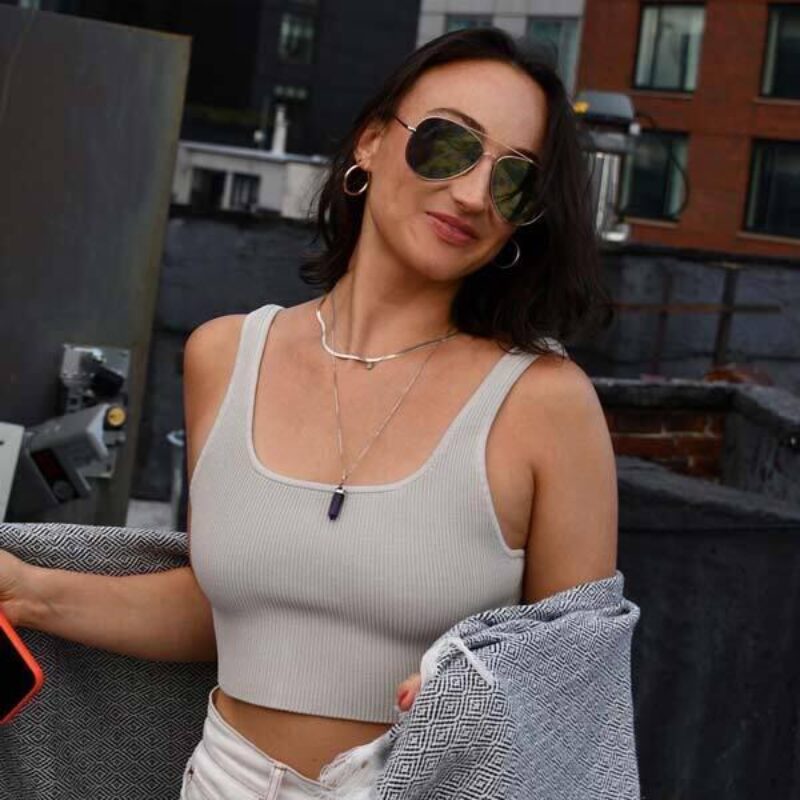 Michelle's love for yoga grew from something that felt good to something that felt necessary during the pandemic, as it helped her develop a stronger mind/body/spirit connection and feel closer to herself and the world.
The practice of mindful movement changed every aspect of Michelle's life and inspired her mission to help others change theirs.
As a former dancer of 15 years, and with a deep love for Ayurveda, Michelle brings a unique blend and knowledge of movement, alignment, and mindfulness to her yoga instruction.

She has been practicing since 2011 and teaching since 2021. Her teaching style reflects her belief that how you do anything is how you do anything, and she chooses to lead with love. On the mat Michelle brings experience, vibrancy, and a sense of calm to her practice. In her classes, you can expect engaging and authentic instruction on postures, with a focus on inclusivity and community.

Your favourite FG class and why: The FIX - the perfect combination of everything you need for a full body workout, leaving you feeling refreshed, rejuvenated, and truly "fixed"

Your teaching style in 3 words: Focused, calm, centred

Instagram: @mk_namaste