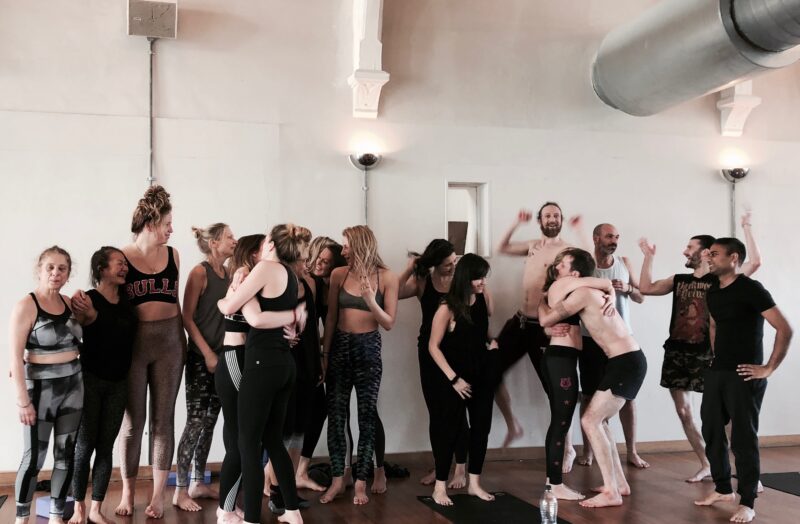 Teacher Training
Terms & Conditions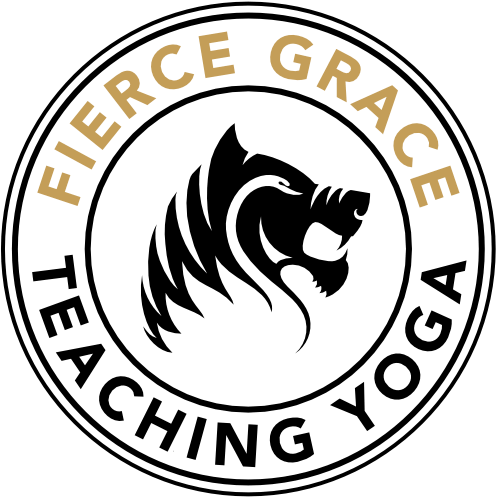 Fierce Grace Teacher Training Terms & Conditions
In consideration of, and as an inducement to enrolling as a student of Fierce Grace North, 173 Queen's Crescent, London NW5 4DS, Fierce Grace West, 260 Kilburn lane, London W10 4BA, Fierce Grace City, 53-55 East Road, London N1 6AH and Fierce Grace Primrose Hill, 200 Regents Park Road, London, NW1 8BE, I represent and agree as follows:
1. I am in a good state of health / I have been examined by a licensed doctor within the past six months and have been found by such doctor to be in good physical health and fully able to perform all yoga exercises which I am to learn during my enrolment with you.
2. I will faithfully follow all instructions given to me as to when, where and how to perform and not perform yoga exercises, it being understood that any deviation by me from such instructions shall be at my own risk.
3. I understand and acknowledge that I am to receive instruction in yoga theory and exercises only and I will not hold you, your partners, instructors or employees to any higher standard of care than that applicable to the Fierce Grace Yoga Teacher Training theory and exercises.
4. These classes entail intensive physical activity (conducted in a heated room - approximately 95 degrees Fahrenheit) and exertion by me. I recognize that such physical activity and exertion may be difficult and strenuous and may cause or aggravate a physical injury or medical condition. I am fully aware of and accept any risks and hazards involved.
5. I understand that it is my responsibility to consult with a physician and receive approval prior to and regarding my participation in Fierce Grace Yoga Teacher Training. I represent and warrant that I am physically fit and I have no medical condition or injury, which would prevent me from fully participating in Fierce Grace Yoga Teacher Training. Any impairment I have I will disclose to you in writing.
6. In consideration of being permitted to participate in Fierce Grace Yoga, I agree to assume full responsibility for any risks, conditions, injuries or damages, know or unknown, which I might incur or aggravate as a result of my participation.
7. In future consideration of being permitted to participate in Fierce Grace Yoga Teacher Training, I knowingly, voluntarily and expressly waive any claim I may have against Fierce Grace, for any injury, condition or damages that I may sustain as a result of entering or being on the premises or participating in Fierce Grace Yoga.
8. My heirs and legal representatives forever release, waive, discharge and covenant not to sue Fierce Grace Yoga, for any injury, condition, or death which arises, is caused by or is aggravated by reason of my participation in Fierce Grace Yoga Teacher Training.
9. I understand that it is my continuing responsibility to inform the instructor(s) at Fierce Grace Teacher Training of any previous or current medical conditions, injuries or surgeries prior to my first class.
10. The tuition paid herewith and any registration fees paid hereafter are non-refundable. Refunds, if any, shall be entirely at the discretion of Fierce Grace.
11. I also understand that, except for a monetary refund, I have no claims against Fierce Grace by reason of their refusal to allow me to participate in Fierce Grace Yoga Teacher Training.
12. I have read the above Agreement of Release of Waiver and Liability and fully understand its contents. I voluntarily agree to the terms and conditions stated above.
13. Italy Only- Italy accommodation fees (additional £1200) are based on double occupancy. Airport Transfer fees are not included
14. A £500 deposit is required upon successful application to secure your place. Your place may be given to another student until a deposit is paid.
Fierce Grace teacher Training Refund and Cancellation Policy
We strive to have a compassionate refund policy. Please let us know as early as you can if you have or believe you may have to cancel or postpone your course attendance. We will do our best to find creative solutions.
30 days or more notice - Full refund minus an admin fee of 15% of the full course fee. Once we have provided you with the course materials to study in advance no refunds will be given and we will credit your payment to a future course.
30 days or less notice* - No refund. We will however credit all your fees against a future course. Next course must be taken within 18 months of the cancelled course start date.
*Exceptions for course cancellations with 30 less than 30 days notice: Under the following circumstances below the "30 days or more" policy will stand and we will refund you minus an admin fee of 15% of the course fee:
You have a health issue preventing you from taking part in the course including COVID-19 injury/sickness or pregnancy, and can provide an official doctor's note stating you can not practise yoga.
In the event that a course is cancelled you will be offered a full refund, or the alternative to re-book onto one of the upcoming courses.
In the case of cancelled transport (flights, trains, buses) we are unable to give refunds. Please make sure that you take out relevant insurance to cover you for these issues.
If any exceptional reasons we are forced to cancel a course you will have the option to re-book onto the next Yoga Teacher Training Course or workshop at a later date, or be offered a full refund. We are sorry we can take no responsibility for any additional costs that have been incurred for your travel, accommodation or rate of exchange loss. We have never yet cancelled a course except once during Covid when travel to Italy was suspended.
To complete the Teacher Training course you are required to attend 90% of the contact hours required from the programme. If for any reason you are unable to attend the remaining 10% of the course, you may purchase catch up sessions with your tutors charged at £70 per hour. This could also include other students who have missed the same modules and can share the cost.
We will where possible offer you the option of retaking modules or sessions missed on the next 200-hour Yoga Teacher Training Course or view any recordings of the sessions. If we know you can not attend in advance we will endeavour to record sessions.
To cancel a course attendance, you must give us notice in writing. Contact us on [email protected] explaining in detail the reasons for your cancellation. If you use this method we will email you to confirm we have received your cancellation. Your cancellation is effective from the date you send us the email.