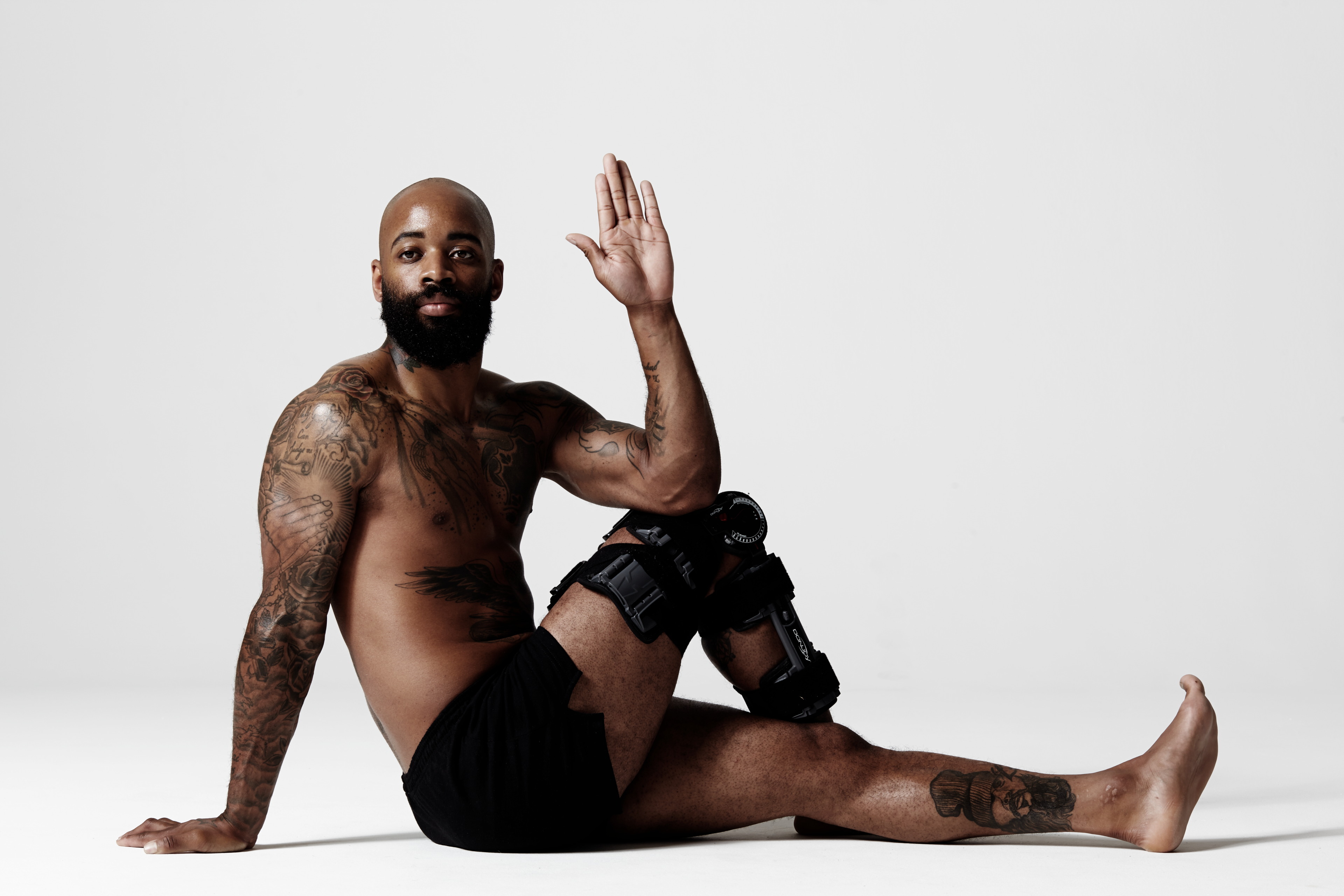 S.O.B is back bigger and better than ever.
Stiff, Old or Broken (S.O.B) has undergone its own modification and rehabilitation in our quest to continually improve our knowledge and skill in the area of working with injuries. We weren't satisfied with just making yoga safe by modifying the poses, but wanted to rehabilitate weak or injured areas through proven targeted exercises. So after soaking up countless papers on the issue and bringing anatomy expert and osteopath Leo Sharma on board, we have reworked the class, combining our catalogue of tried and tested alignment poses with scientifically-proven rehabilitation poses to stabilize and strengthen injured areas.
How has the class changed?
S.O.B incorporates the latest findings in exercises proven to rehabilitate the following: lower back pain, lower back disc herniation, sacro iliac and sacrum rehabilitaition, hamstring and sciatica issues, hip and psoas issues and three types of knee injury. The class builds stability, core strength and correct alignment for everyone, injured or not.
Why did we decide to change it?
In our mission to continue to welcome everyone to yoga, and to fulfil our passion for helping people get free from pain and injury, we wanted to improve this class and make it even more effective. This promises a class that not only keeps you safe but also teaches you the correct alignment, as our previous S.O.B class did, but now to also stabilize and rehabilitate injury in a more effective way.
How different is the class?
It still has elements of the previous class, and versions of some of the main Fierce Grace poses you will recognise. We were already using many of the proven rehabilitation poses, but new findings and research in the area of Physiotherapy and Pilates have been utilised to further improve these exercises. We have woven in new poses, new wisdom, and exercises that target, strengthen and stabilise the problem areas. Leo has personally trawled hundreds of articles and distilled the relevant information, applying it to our sequence and Michele has worked them into the Fierce Grace method using her decades of knowledge of injury modification and integrated them into yoga wisdom and the trusted sequencing and alignment that offers.
Michele has added a longer relaxation session at the end, and breath awareness, as being injured or experiencing pain can trigger tension and the stress response, so taking time out to deeply relax and connect with the body and breath can greatly reduce ones experience of pain and stress and be extremely beneficial to the healing process.
What are the new benefits of the class?
You will experience more rehabilitation exercises to strengthen core, lower back, hamstrings and sacrum areas. Safe, effective, scientifically-proven exercises woven into template yoga poses to provide a safe environment for people to bring stabilization to overly loose or vulnerable areas, as well as flexibility to tight areas. Core and back are safely strengthened and engaged. No other group yoga class is using the latest findings and research in this way.
Why is no one else doing this?
It is hard to teach a lot of different injuries at the same time; the teacher needs to be skilled, compassionate and humorous. They need to have an effective, safe sequence to teach, and the knowledge to modify it for all body types and injuries. We have 15 years' experience teaching and modifying for injury in group classes as this has always been our passion, since Michele, our founder, rehabilitated her knees through yoga.
In addition to this, we were able to get hold of the latest research as soon as it was published and weave it into our already tried and tested injury modification class with our already knowledgeable teachers. We are combining our years of yoga pose modification with physio and rehab poses to address a myriad of areas of the body in a group situation.
We believe many injured people do not want to take a one-on-one private lesson; many want to enjoy the community and energy of a group class without being singled out, and a class that gets them safely fit, sweaty, and prepared to enter back into a regular yoga or exercise class. Many athletic people get injured too, and they enjoy a class that still feels like work, but knowing they are doing their body good stabilizing, working deeo core muscles, aligning joints and working on strength and flexibility safely. Most people do not need an expensive one-on-one session to learn how to help their injury, and so this group class provides a way for both total beginners and unfit, older or very stiff people to mix with athletic broken warriors, in a fun, motivating class that will leave everyone feeling worked out, aligned and completely de-stressed and relaxed.
Try our new and reinvograted S.O.B class from 8th January at all studios.

See you soon!