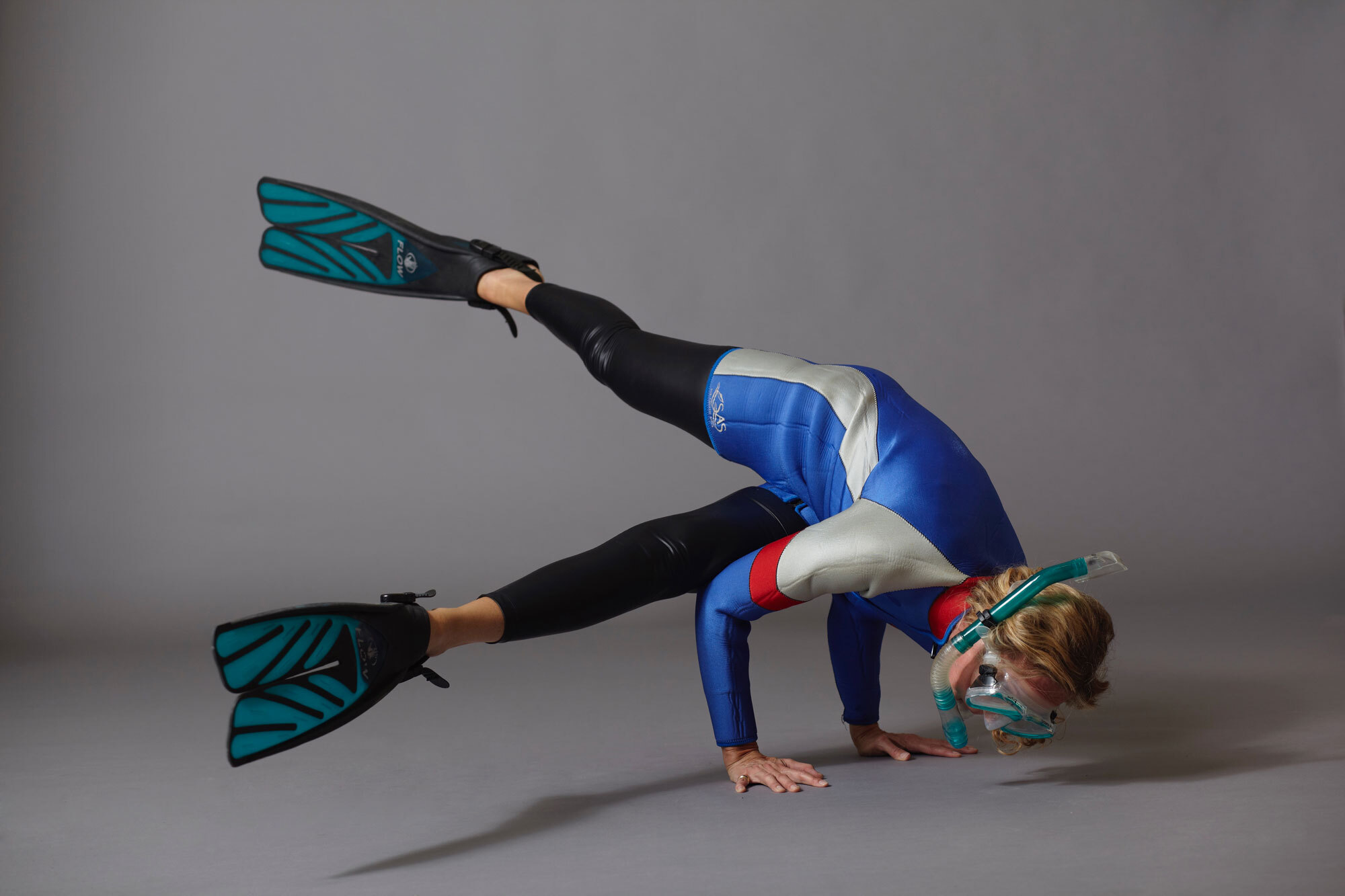 An interview with FG Founder and Creator Michele Pernetta, originally featured in the Best of British feature in OmYoga Magazine July 2022
What style of yoga do you teach:
I teach Fierce Grace - It's a mixed style, multi-level 12 class yoga system with a set of foundation poses than run through the 12 different classes meaning one can safely mix and match classes. Over 250 poses deliver variety and move the body in every way. It utilises elements of Ashtanga, Yin, Strength training, Physiotherapy, Qi Gong and fitness training. Six classes are an equal blend of Strength (Fierce) and Flexibility (Grace) while 3 classes sit on the Fierce side and focus on strength/stamina, and 3 classes sit in the Grace side and focus on flexibility/relaxation. This allows people to tailor their practise to achieve their goals. We have a strong foundation in injury modification and a 25 year history working with both beginners and athletes alike.
What made you take your first yoga class?

I needed knee surgery. I was training for my black belt and didn't believe surgery was the only option. I heard that yoga could help you avoid knee surgery so I went to Bikram's class in Los Angeles where I lived. I thought "what have I got to lose if I make it worse?" He got me my mobility back and I was pain free. 32 years later I have not had knee surgery.
How has yoga helped you grow and expand as a person?
It has certainly helped me to conduct and process difficulty! Yoga teaches you how to accept reality, the joys and the challenges with patience. You are constantly reminding your body and mind how to be fully present, and stay in place, stay 'seated." Yoga, and before that martial arts, taught me to feel beyond the body, as at some in your practice (in my case after many years) the body ceased to be the focus of my practice. At some point that which is living and breathing you becomes the focus.

What things are you most grateful for?
Our students, our teachers and team and my husband. The life and soul of Fierce Grace.
What feeds your soul?
Techno. Cats. The desert. My spiritual master.

How do you stay motivated?
Simply giving your energy to others is in itself the reward and motivation, as you get to live in the feeling of life and force and connection.
I also remind myself life doesn't "work out" ultimately! So you may as well engage with it with full force and not save too much for "later". The spiritual master Adi Da said to live your life as if you have a stick of dynamite strapped to your leg. As that is the truth of the body - it's destined to self detonate. If you do that you make different choices.
How do you practice yoga off the mat?
I try to be nice. It's a good practice to not hide behind the yoga teacher "persona." Its helpful to demonstrate your worst poses, not your best poses, as it helps students feel less intimidated, and feel a common experience of the struggle or lack of idealised perfection. It's good to challenge students often idealised view of the teacher, so a more human and intimate atmosphere is created.
What else are you passionate about?
Helping to open yoga to a wider audience. It already has an enormous audience of course, but there's still room for improvement, especially for the over 60's and those with injuries. One way to do this is by supporting teachers, both before and after they certify. Providing more support for yoga teachers in their journey to help others, specifically in technical skills and also in developing their teaching voice. Singers get coaching all their lives. Teachers can really benefit from coaching too. Often newer teachers gain their qualification, and then feel they are a bit "at sea." So they take another course, or read a lot. The skills needed to facilitate the process of students dropping out of their mind, into their breath and body, while at the same time keeping them aligned and safe takes a lot of work and needs support. I am in the process of setting up in-person mentoring programmes and post graduate online trainings.
What's your favourite, most inspiring yoga/spiritual quote?
"RELAX. NOTHING IS UNDER CONTROL." ADI DA SAMRAJ