Primrose Hill
Primrose Hill
Hot Yoga in Primrose Hill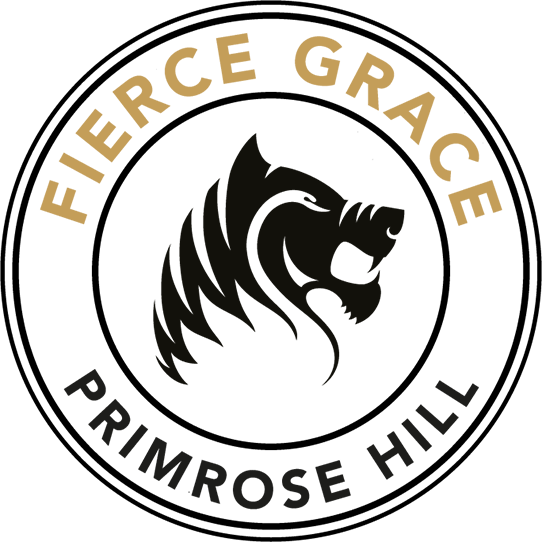 Studio Status during Lockdown
Fierce Grace Primrose Hill is currently closed due to lockdown, but we're incredibly excited to announce that we will be reopening on Monday 12th April for FG DIY - Self Practice sessions in the hot room. Find out more here.

Your Membership During Lockdown
FG DIY sessions are separate to your classes membership, unless you have kept your membership going during lockdown to support us. For a reminder of what will happen to your membership or class card please see our Lockdown Update blog.

For info on our COVID procedures please click here.
Fierce Grace Primrose Hill is arguably the most beautiful hot yoga studio in London (Fierce Grace City is a close tie!) It is located in the old railway ticket office on the pedestrian railway bridge in the heart of bustling Primrose Hill Village. It's quirky and original styling is paired with a high-tech heat system, highly oxygenated air control, controlled humidity and spotless wood floors. Students can gaze up at beautiful crystal chandeliers, tiptoe on mosaic shower floors and relax in the homely lounge room with fellow students.

Facilities: Changing rooms / Showers / Shop / Mat Rental - please note no towels will be available to hire for FG DIY sessions, please bring your own
200 Regents Park Road
London NW1 8BE

[email protected]
020 7483 2000
Chalk Farm & Kentish Town West
Pay and display is available on surrounding streets (free after 6pm except Primrose Hill side of bridge) or free 2 hour parking in Morrison's Chalk Farm
Introductory Offer - £49 (30 days of unlimited yoga)
Try 30 days of unlimited Fierce Grace Yoga for £49 at Fierce Grace Primrose Hill. After the intro offer you are eligible for 25% off your first month of Monthly Unlimited Membership.