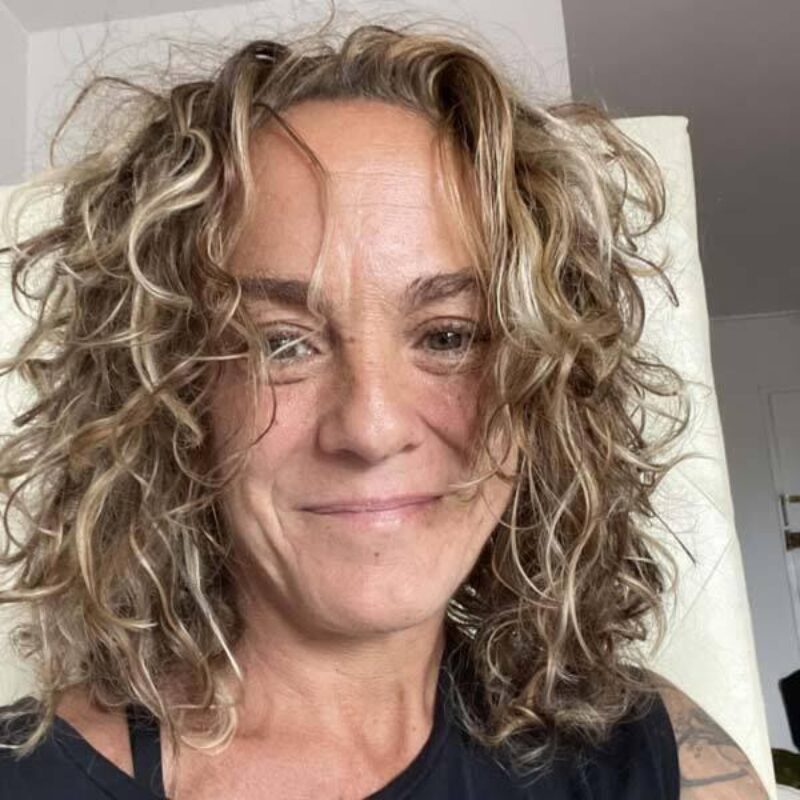 Tricia has been practicing yoga since 2000. Being a soccer player - very athletic but not able to control stress - she fell in love with yoga.
She moved to New York City and opened her first yoga studio in 2004 in the Lower East Side where she built a loyal diverse yoga community. Tricia spent years personally instructing Lady Gaga, joining her on her world tours.
In 2018 Tricia joined forces with Michele Pernetta, founder of Fierce Grace, and Kelly Isaac, to bring Fierce Grace to the United States. Fierce Grace is soon to open its 4th location in New York.
Tricia creates a compassionate, inclusive, and motivational space in her classes for people of all ages, backgrounds and levels to feel empowered and free on and off a mat. A powerful advocate for the LGBTQIA community, for Tricia her success is predicated on the growth of her students and the health of her community.

Your teaching style in 3 words: Empowering, compassionate, humorous

Further qualifications: Fierce Grace Yoga Alliance Injury Modification Course, Yoga Alliance Dharma Mittra 200 hours, Baron Baptiste Yoga 100 hours, Kids and Teens Yoga 50 hours, Special Needs and Trauma for Mindful Movements for IEP students 100 hours, 26&2 Original Hot Yoga 500 hours