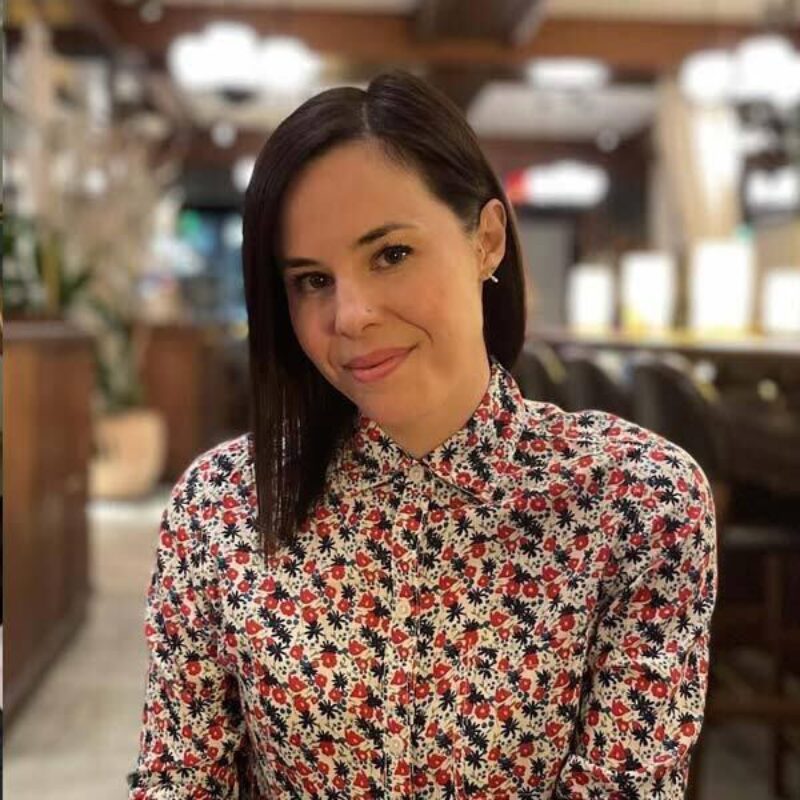 Emily is an actor, teacher, and improviser originally from Memphis, Tennessee. It was there that she began practicing yoga as a means for warming up the body and mind before class.
Emily moved back to the states at the end of 2019 - just in time to sit in quarantine in her tiny NYC apartment for six months. Online yoga classes and the community truly saved her and once the world began to open its doors, she quickly found her way to Fierce Grace Lower East Side.
She completed her Fierce Grace 200 hour certification in December 2022 and began teaching in February of this year.
Emily is animated, detailed, and harmonious in her classes. Investigation and discovery are what she wants her students to take with them. She's grateful to the good road that lead her through the doors of Fierce Grace two short years ago and looks forward to the uncharted yogic paths ahead.

Your favorite FG class and why: FG2- as a natural Yang spirit I crave the heat it builds, the sense of taking flight, and the freedom within each posture.

Your teaching style in 3 words: Lively, attentive, playful

Further qualifications: MFA in Physical Theatre from Accademia dell'Arte in Arezzo, Italy

Instagram: @emildersonthemat