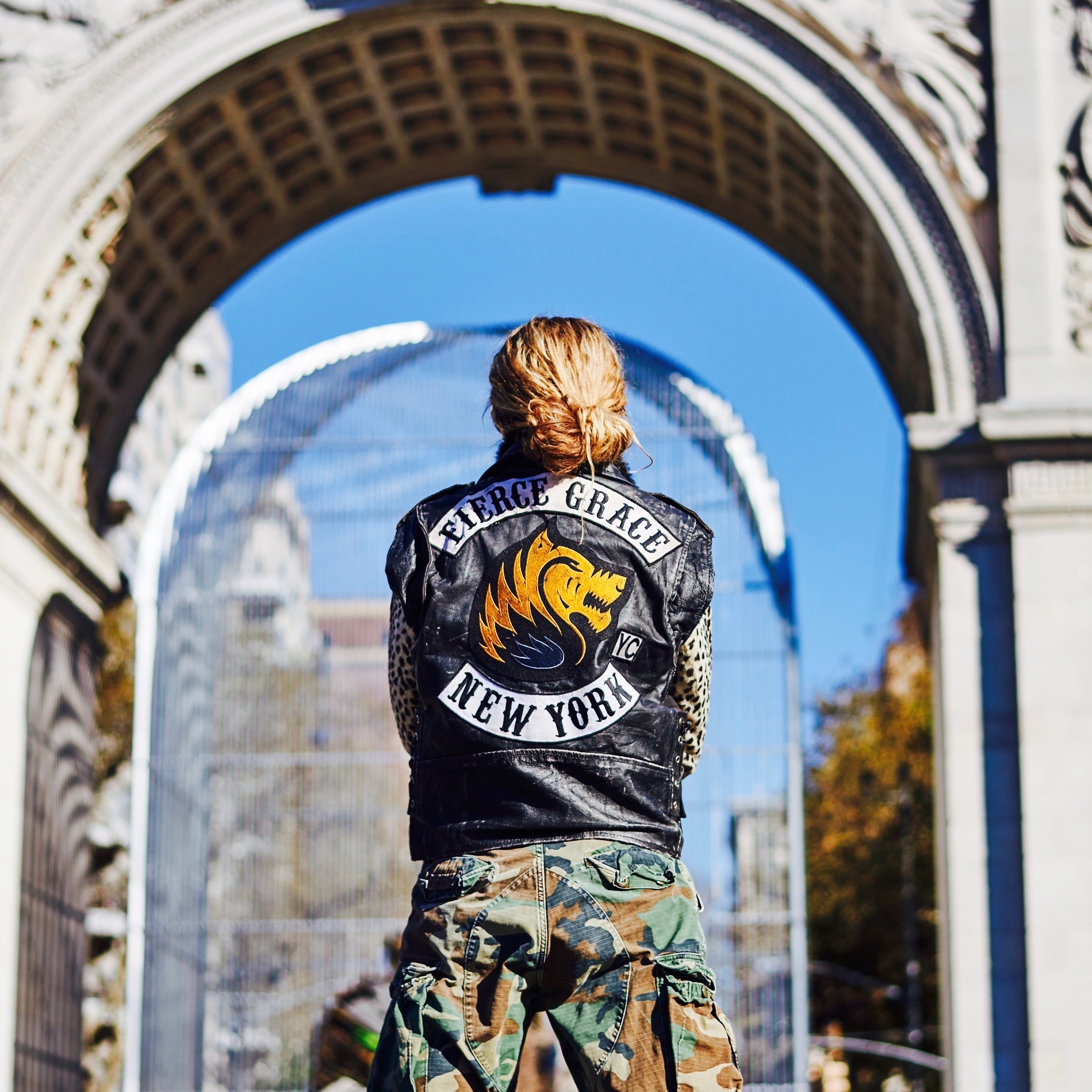 Our 200-Hour Yoga Alliance accredited Teacher Training is coming to NYC.
Following the success of our UK Teacher Training courses, which have certified hundreds of teachers, we're excited to announce our Yoga Alliance accredited Teacher Training is coming stateside, led by Fierce Grace founder Michele Pernetta and Senior Teacher Mark Oram.
Our successful NYC studio opened two years ago, and with expansion on the horizon, we have opportunities for teachers in the USA, as well as New Zealand, Australia, Italy, UK, and further afield. FG offers work prospects across our expanding studio network with 23 outlets in 12 countries.
We are looking for motivated, passionate people who are willing to do what it takes to become inspirational teachers. Humble, hardworking and brave individuals who will push their boundaries, so they can help others move past theirs.
Graduates will have two different classes under their belt. Post-graduation other inspiring classes form part of our graduate continual development, enabling FG teachers to expand their skills in deep stretch, Yin, physiotherapy/yoga rehab, injury modifications, strength and stamina classes, as well as advanced classes. This allows teachers to remain within an integrated system whilst widening their teaching repertoire.
Join the expanding Fierce Grace community, learn from two of the most experienced teachers in the UK and embark on a course with some of the best career prospects in the yoga world.
ABOUT THE COURSE
This 3-week 200hr Yoga Alliance accredited intensive allows you to take classes, workshops and lectures in our bustling Lower East Side studio, as well as in a classroom setting. You will be taught by two of the UK's most senior teachers, with over 40 years' teaching experience combined. Supremely practical, the course is focused on teaching skills and you will be up and teaching in the first week. The course is based on our decades of teaching experience and develops the skills required to work in mixed-level busy studios. We pride ourselves in creating a supportive, nurturing environment for learning.
Our yoga method is inclusive and designed for all levels, meaning we are especially focused on the importance of injury modification in a class setting. Practice and observe our senior teachers instruct and interact with students in a mixed-level class setting. Work on your voice and delivery skills, philosophy, anatomy, meditation and breath. We run workshops and classes to individually correct your alignment, teach you how to effectively correct students, develop your teaching techniques whilst deepening your knowledge of anatomy and injury modification. During your time off, enjoy bustling Manhattan and the lively Lower East Side.
For a more detailed course, overview and syllabus visit the main Fierce Grace Teacher Training page
MEET THE NYC TEACHER TRAINING TEAM
Michele Pernetta - Course Leader
Michele Pernetta is the founder of Fierce Grace, a Yoga Alliance Accredited Senior Yoga Teacher, Certified Ashtanga Vinyasa Teacher, Bikram Senior Teacher and a Black Belt Martial Artist who has taught over 250,000 students in her 25-year career.
She was responsible for introducing hot yoga to the UK in 1994 when she opened the first Bikram studio and has personally mentored a considerable number of the the world's finest Bikram teachers.
Her love is working with injuries and helping new teachers find their own personal voice. Michele's extensive experience and qualifications in Bikram, Ashtanga Vinyasa, Rocket, Power Yoga and Martial Arts, as well as her decades of study in health and meditation, culminated in the launch of the Fierce Grace system in 2013.
Mark Oram
Mark Oram is an SYT YA UK and SYT USA teacher, trained in Ashtanga Vinyasa and Rocket with the famous Larry Schultz, and in Fierce Grace and Bikram Yoga. Mark has been practising yoga for 23 years and is a former Yoga Champion. Mark is a carpenter and cabinet maker, and is undertaking a renovation of a house in Spain where he currently resides. Mark has been part of the Fierce Grace teaching team since its inception and is a co-owner of the UK FG studios. One of Michele's closest collaborators, Mark is known for his sense of humour and down to earth approach.
COURSE DETAILS
Course Dates: 1st-22nd May 2020
Cost: $4,995 (payment plans available)
Location: Fierce Grace Lower East Side NYC and a private classroom 5 minutes' walk from the studio.
Requirements and how to apply
- Ideally, you will have 2-years of yoga practice experience. If you are a dancer or fitness professional for example or have relevant experience you feel contributes towards this, please let us know the details.
- A regular unbroken yoga practice of 6 months prior to attending the course.
This is not an extensive list of requirements. There are no hard and fast rules except you should feel healthy and strong. All body types are different, you do not have to be the most flexible person to be a great teacher. Our info pack explains the requirements in more detail.
TO RECEIVE FULL INFO PACK OR TO APPLY
Please email [email protected]