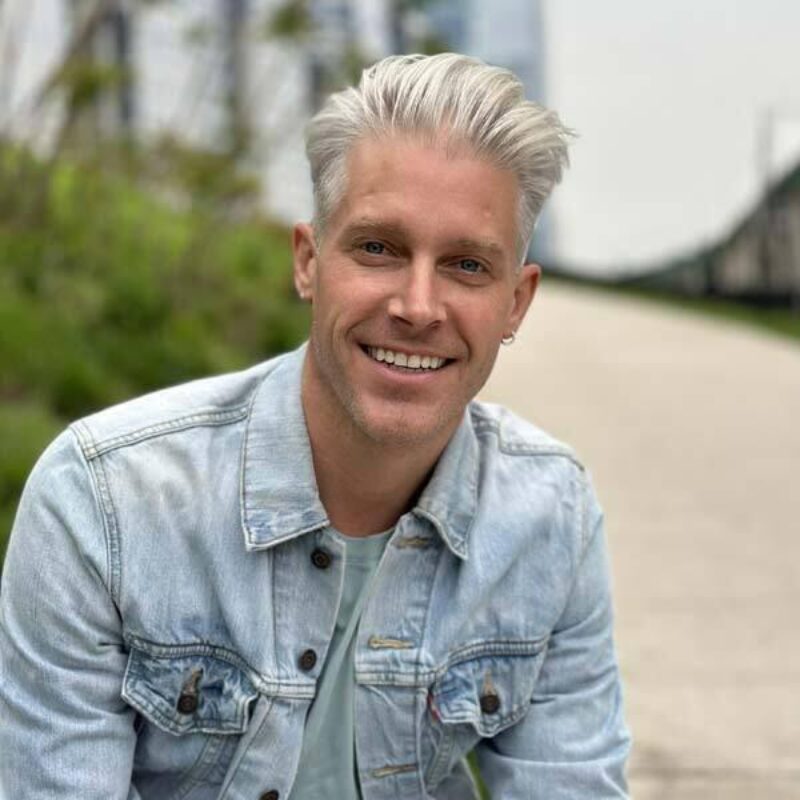 Peter has been a proud member of the Fierce Grace community for over six years since the opening of the Lower East Side studio.
With over two decades experience practicing various styles of hatha yoga, Peter earned his teaching certification in 2020 with Seattle based Awakening Yoga Academy, and completed his Fierce Grace certification in the fall of 2022 in New York City, where he currently teaches.

Peter's practice is grounded in the belief that life experience leaves an imprint on the body, and that by exploring your physical self through yoga, you can find insight into the stories we carry with us.
After his own encounter with a near-fatal spinal injury at the age of 21, Peter knows first-hand how resilient and also resistant the body (and mind) can be, but believes nothing is impossible with patience, persistence, and trust. In Peter's classes you can expect good vibes, great music, an easy smile, and gentle encouragement.
Off the mat, Peter has a background in stage performance, event production, and hospitality, including 10+ years at SoHo House & Co in New York & Miami. He and his husband have a home in Fire Island Pines, and are active members in the LGBTQ and Burning Man communities.

Your favorite FG class and why: The Fix for its full-body strength & flexibility conditioning