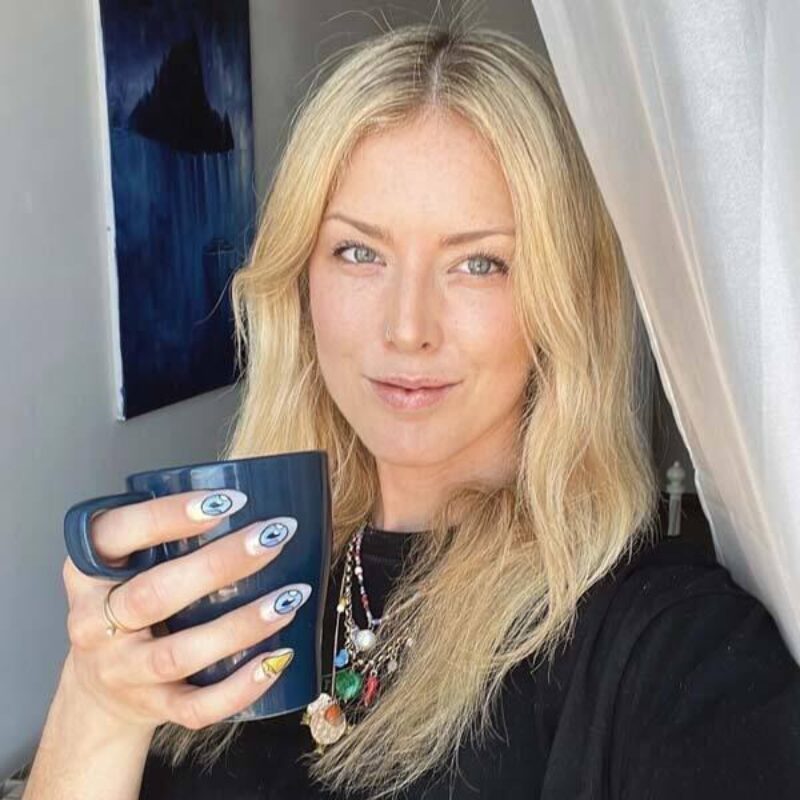 Kat Gray was born and bred in the Bay Area, CA and was a digital nomad until she moved to NYC in 2022. She first found yoga at age 15 and has steadily deepened her practice ever since.
She first began practicing to balance the impact of competitive rowing on the body, then as a therapeutic ritual to ground down while living in SF. She then began teaching a combination of yoga and strength training in the years before Covid shut down studios.
This time away allowed Kat to live in Thailand and connect to a deeper aspect of her practice while trying various virtual fitness classes, and when she moved to NYC, she sought out the balance of intensive workouts and grounding energy.

Fierce Grace provides the systematic balance that Kat craves, and teaching in the hot room allows Kat to share her effusive energy so her students can experience their own expansion on and off the mat. She's inspired by seeing the light ignite in others, and holding space for the shared energy of humans drawn to an experience.
Your favourite FG class and why: As a Vata it would have to be FIIT for its energizing efficiency but I also love to balance my Yang side with the more grounding Deep Core

Your teaching style in 3 words: Energizing, fiery, expansive