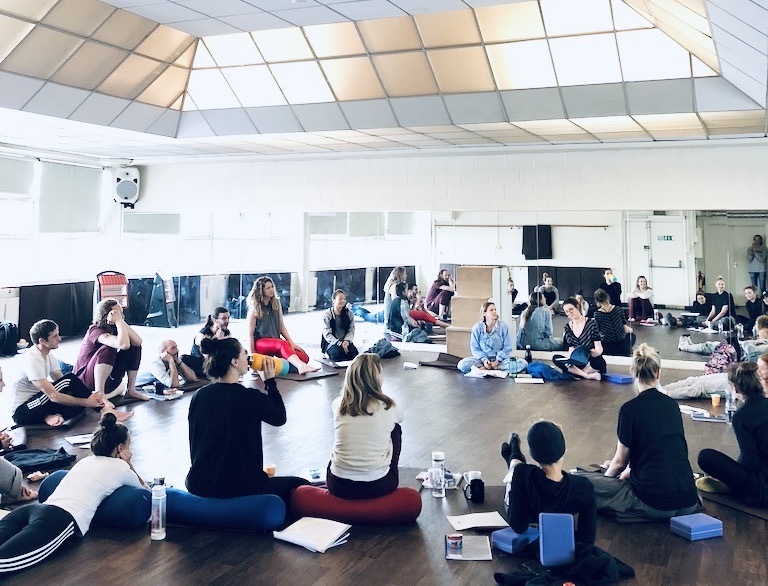 Europe's first hot yoga studio. 


It's impossible to describe all that has happened and been achieved in this iconic studio.
The incredible efforts and transformations of our students. The hard work and love from our teachers. The leaks, the heater breakdowns always in winter, practising through the fire alarm, the shower floor collapsing, the Friday night explosive flooding incident, the breakthroughs, the celebrities, the raves, the healings, the joyous celebrations of all the hundreds of teachers who graduated here. This is where Fierce Grace came about, tried, tested, experimented and developed.


It is with a heavy heart we have to announce that our beloved FG North - aka The Hothouse - has had to close this weekend.

WHY?
We have for 2 years been trying to get a resolution on lockdown rent from the landlords. But now know they won't budge on demanding full 100% rent for the two years of lockdown closure.
With the strain of bringing 4 studios out of covid with rent arrears from lockdown, we can not manage this and so regret to say we have to close. We are not alone. 40% of fitness studios closed because of Covid lockdowns. Yoga studios in particular received no grants when the government stated that "gyms could re-open" (yoga studios are classed as "gyms") except the government also stipulated that "no group classes were allowed" meaning yoga studios could not afford to reopen at that time, to teach only one-to-one lessons.
We would like to tell all our wonderful students, teachers and staff that we are so sorry.
However - we hope that one of our teachers will be able to secure a lease and start again with FG in this location, as a full studio with experienced teachers and staff. We are already in talks with interested teachers and students.
A BIT OF HISTORY ON HOW HOT YOGA CAME TO THE UK
FG North was opened in Nov 1999 by our FG founder Michele Pernetta, after her 4 years practising with Bikram in LA, and then 4 years of teaching with portable heaters in rented rooms ion North London, which led her to find a permanent home for her Bikram Yoga classes at the North location. She had avoided knee surgery through Bikram Yoga in LA and wanted others to know about the health benefits of Hot Yoga.

We were the first hot yoga studio in the UK (and Europe.) Back then in 1999 people said Hot Yoga was a fad. That it wouldn't last. People used to walk in and rush to open the windows thinking the heat was a mistake. Michele worked to get it recognised. Spoke to press. Wrote articles. Went on TV and radio to talk about the healing benefits of exercising in the heat.

North was responsible for thousands of people beginning their yoga journey. It also became invaluable in helping countless scores of FG Teacher Trainees graduate and find their teaching voice when Michele decided to give the studio over to developing new teachers. This was because she saw how nerve racking it was for new teachers to start teaching in front of 60 people straight from Teacher Training and wanted them to have an opportunity to practise in smaller classes, with real people, who knew they were new and get feedback and training.

More recently North became home to FGTV filming, born during lockdown while the studio was closed.
This may be the end, but it may not be, We have hope an FG lover can take it over.

For now join us in remembering all the good times, laughs, friendships made, splits achieved, knees healed, pain removed, certificates earned and the 35,800 classes taught and practised!
Moments to remember - Michele and Mark used to lie on the floor behind the sofa in the office when a certain pesky student would arrive. Emma and Michele and a host of senior teachers trialled the FG classes year after year at North. The famous Friday night candle-light rave class was invented here - Michele invented this to spice up low attendance on a Friday night. This transformed Fridays into the busiest night of the week, (and in the pub afterwards!) and countless studios everywhere copied the success. The Friday night on teacher training when all the sinks and toilets exploded with water like geysers, everyone wading around in ankle deep brown water. Back in 2000 when we only had half the space everyone would congregate together with their towels on, men and women alike chatting while the waited for the 3 unisex showers. The daily smiles, and kind words from students, the fabulous classes, the billions of calories burned and stress released, great music, sweaty messy hair, and lifelong friendships made.
With this much yogic energy having been created in this modest little studio, we hope that this is not the end and a miracle will occur.
A heartfelt thank you to everyone that has stepped through our doors in the last 23 years.
LIVE LIFE WITH FIERCE GRACE