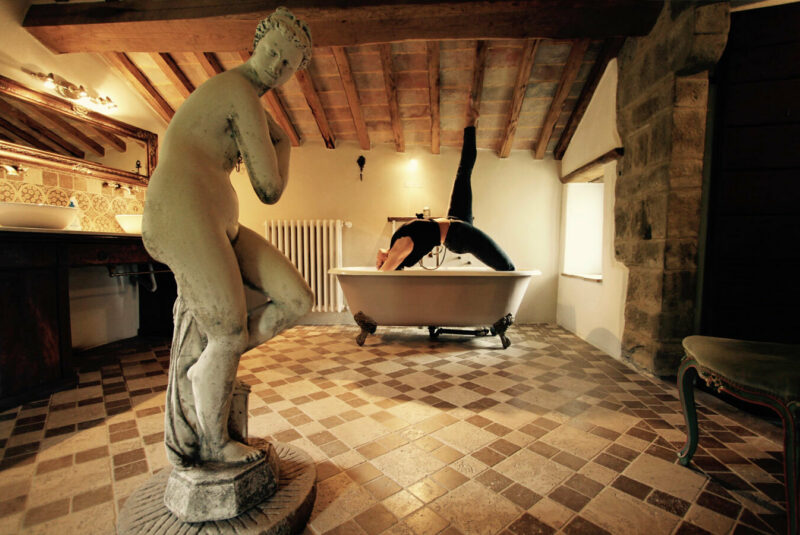 Villa Chimera, Tuscany
This Fierce Grace yoga retreat is set in a stunning valley at Villa Chimera, a 600-year-old village fortress that has been lovingly restored.
Relax in the Tuscan hills and enjoying the breathtaking 200-degree sweeping views of the valley. Stay in beautiful bedrooms furnished with antiques, enjoy outdoor yoga in our wooden shala or evening yoga and meditations on the infinity deck gazing at the view. Spend evenings chatting, reading, watching a movie in our home cinema, drinking wine on one of the terraces or comfy chill areas or having a last night dance under the stars. Our expert chef will prepare luxurious food, meat dishes and desserts - catering to all tastes - and spoil you with the delights of Tuscan and Umbrian fare.

We will take an unforgettable trip to stunning Cortona with a little pre aperitivi shopping, then an Aperol spritz in the famous square before a sumptuous dinner. We visit a local bustling market nestled in cobbled streets of Citta di Castello one morning for coffee and gifts such as olive oil, local wines, cheeses and truffles - as well as a famous vintage clothing area. One night we visit a local trattoria for a humble but delicious dinner.

Michele will expertly guide you through the varied classes, giving personal corrections, alignment wisdom and tips, as well as a masterclass that will fuel your practice for the coming year.

Classes on this retreat will be taught by Fierce Grace founder Michele Pernetta and her senior teachers.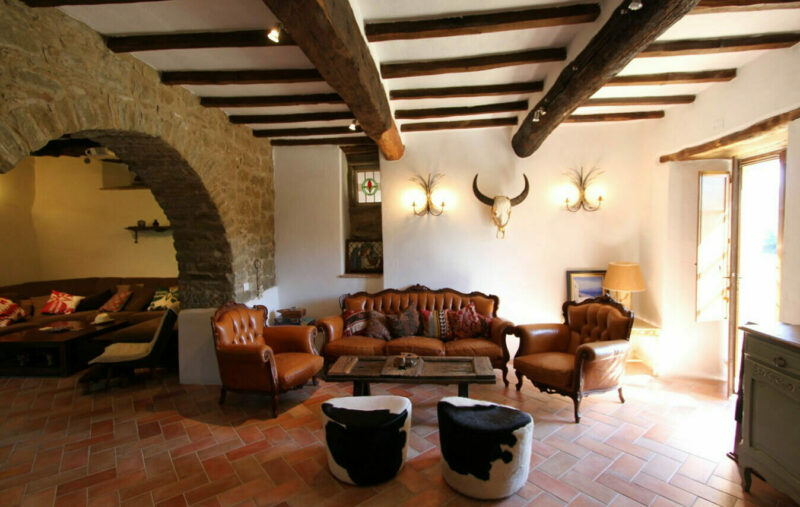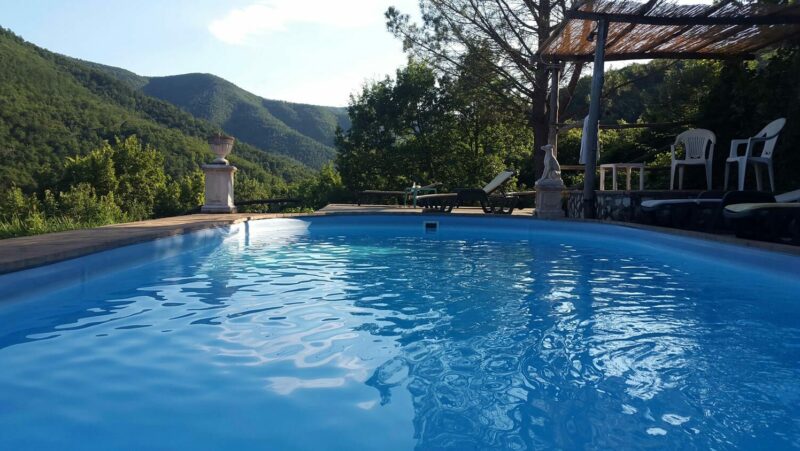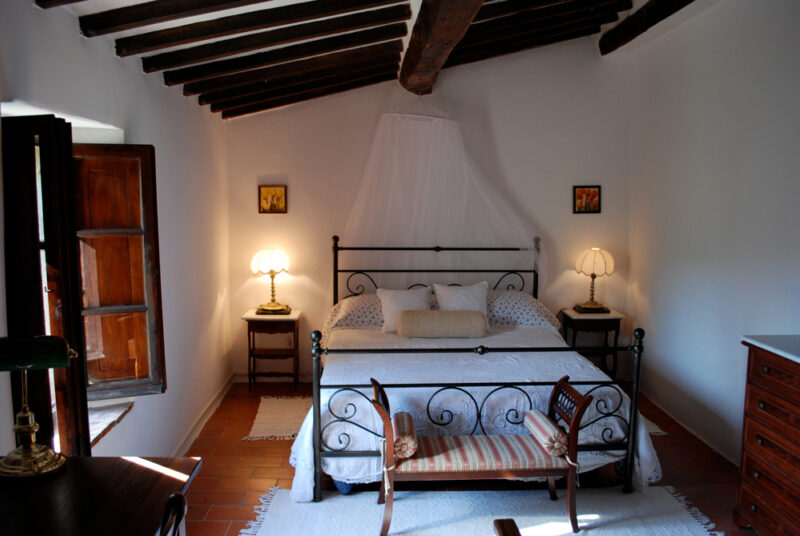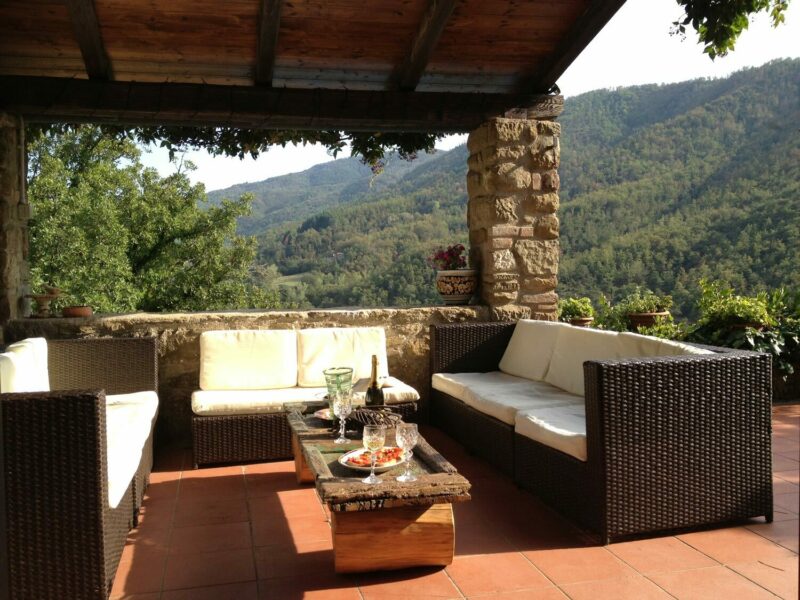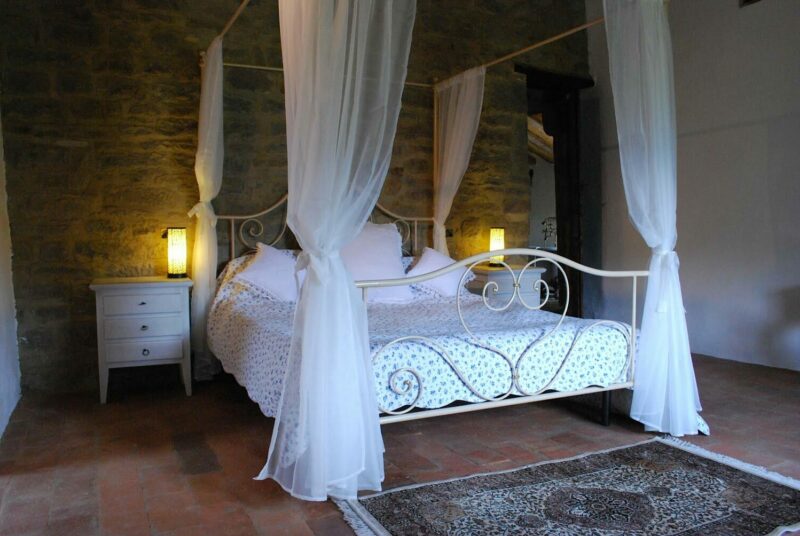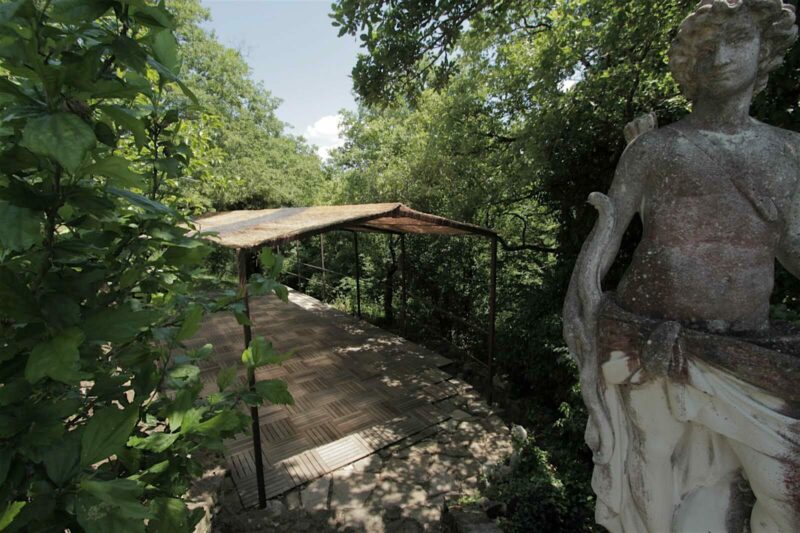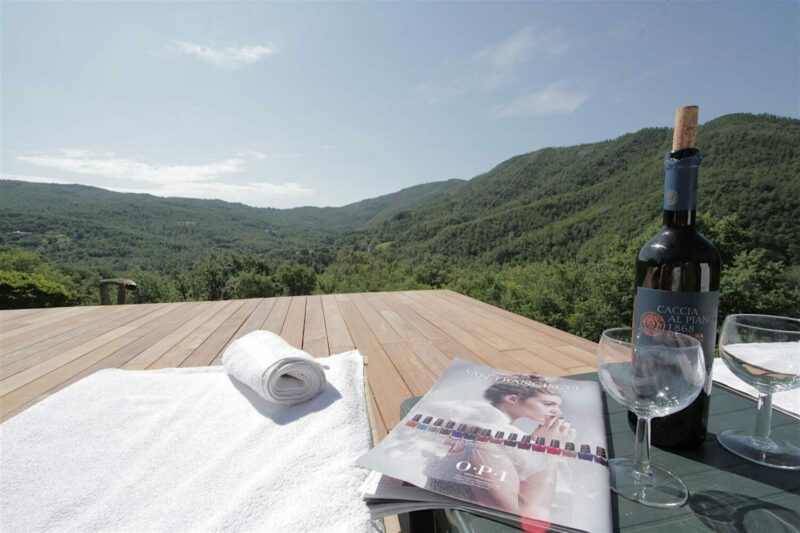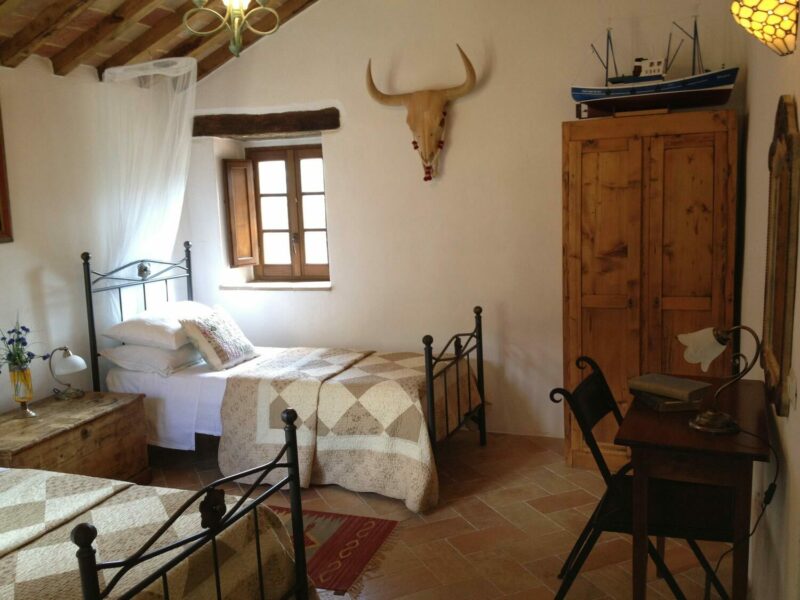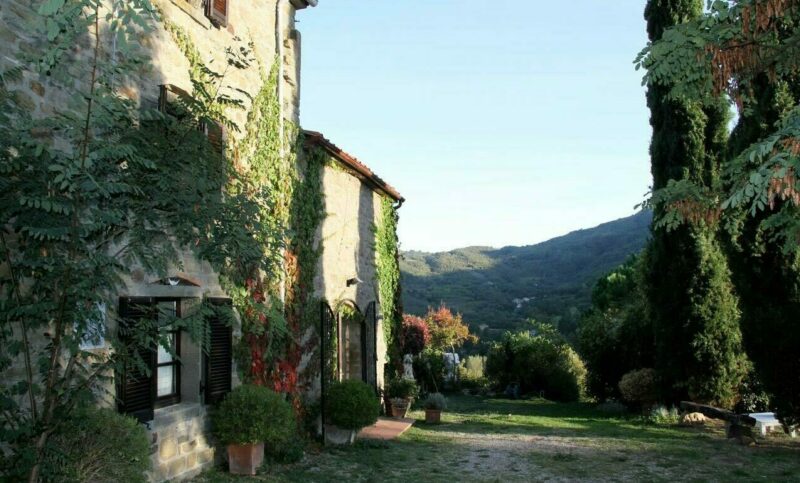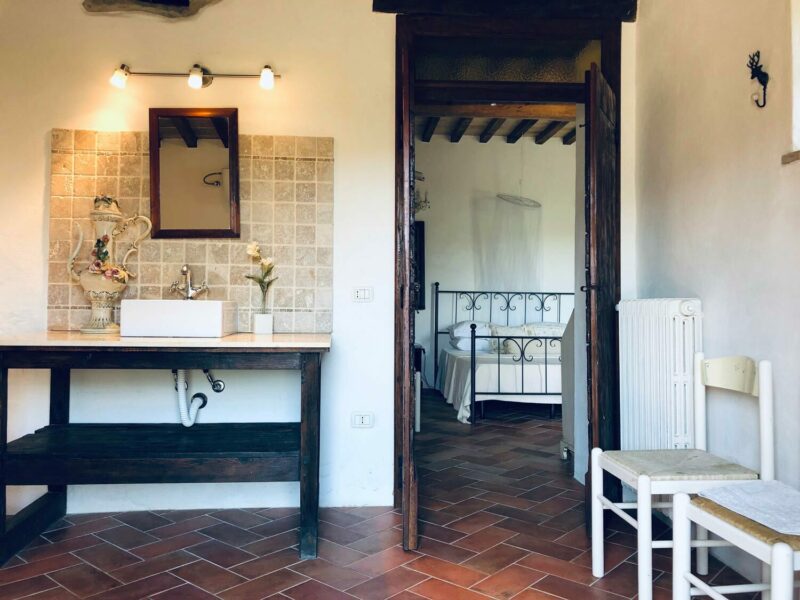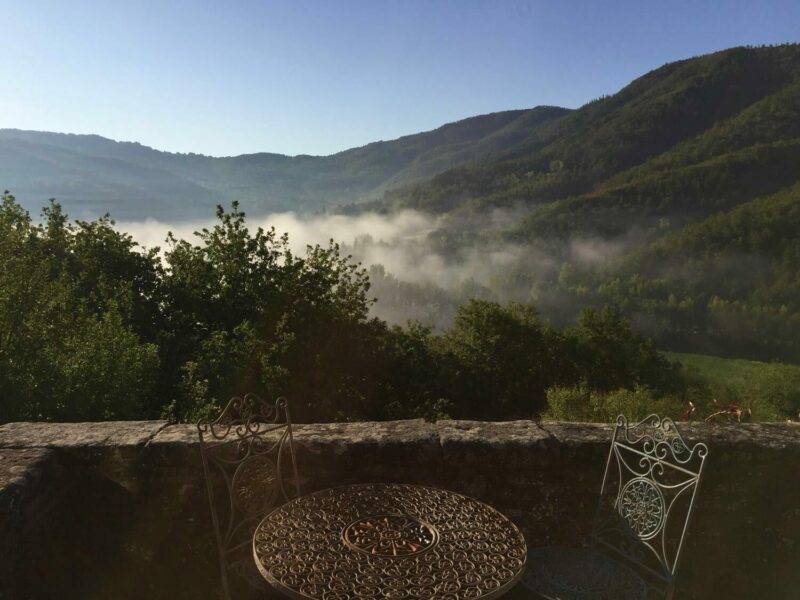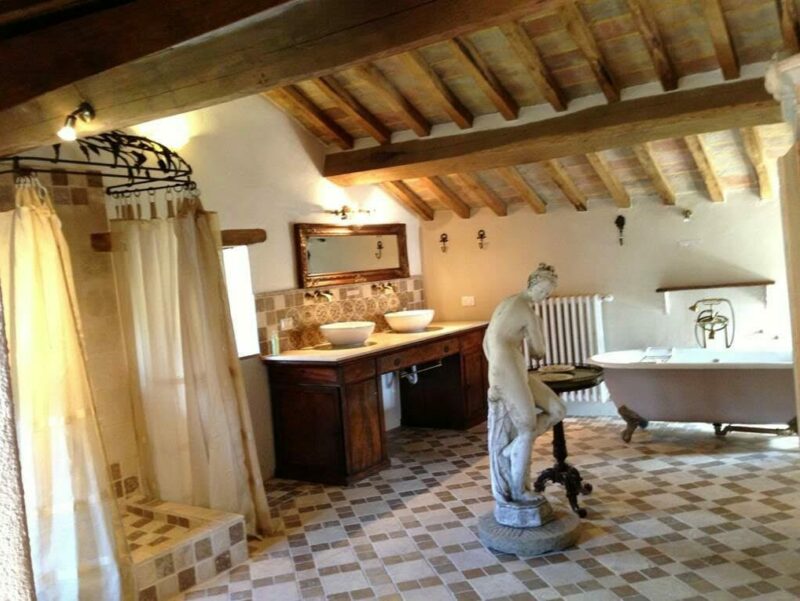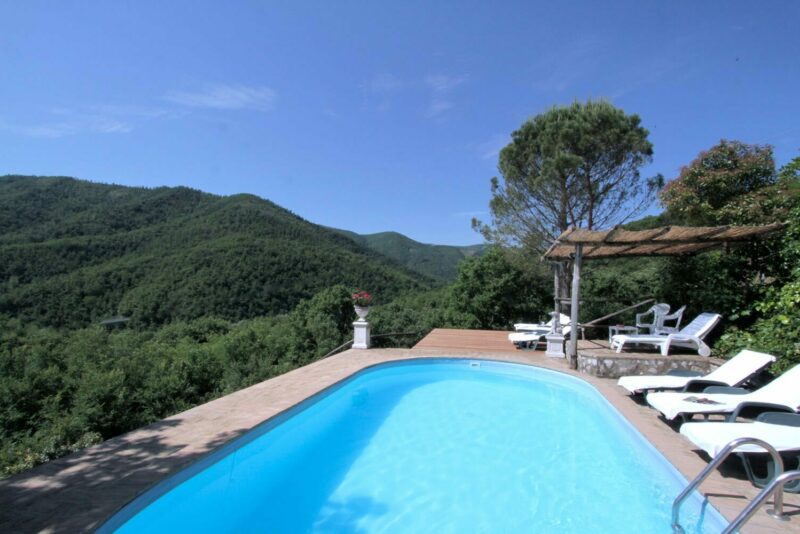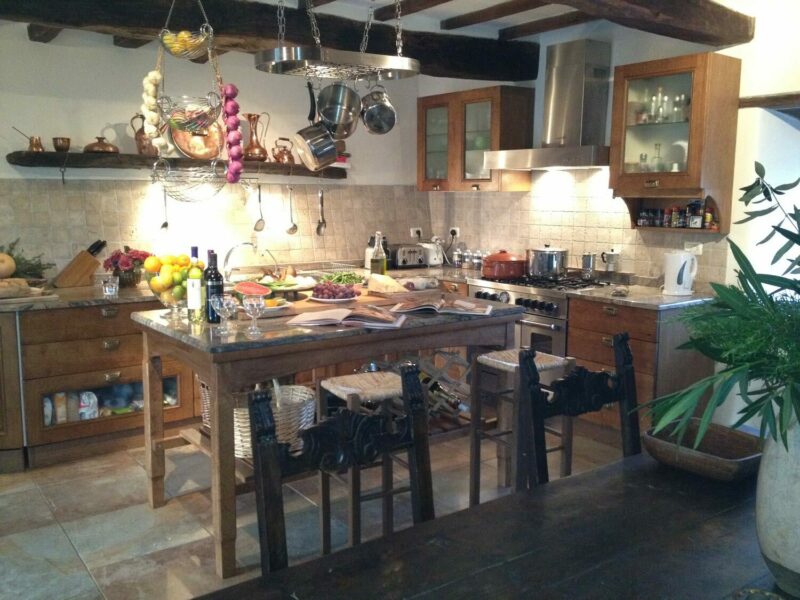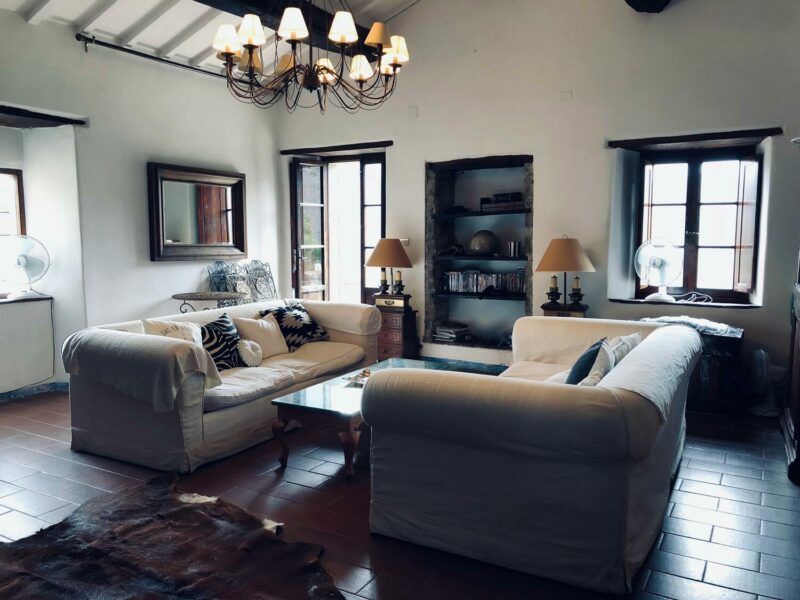 Located in the heart of Tuscany in a stunning, secluded valley, Villa Chimera sits on a number of stepped medieval terraces, allowing a 200 degree unspoiled view full of truffle oaks, green trees and sweeping hills.
Spacious and romantic, the villa is fitted with all the comforts of home, blending Italian antiques, quirky British touches and modern conveniences. Bedrooms are large, light and beautifully decorated with spectacular views of the valley.

Yoga and meditation takes place in the peaceful shade of the wooden shala or on the infinity yoga deck, overlooking the most dramatic mountainous landscape Tuscany has to offer.

Details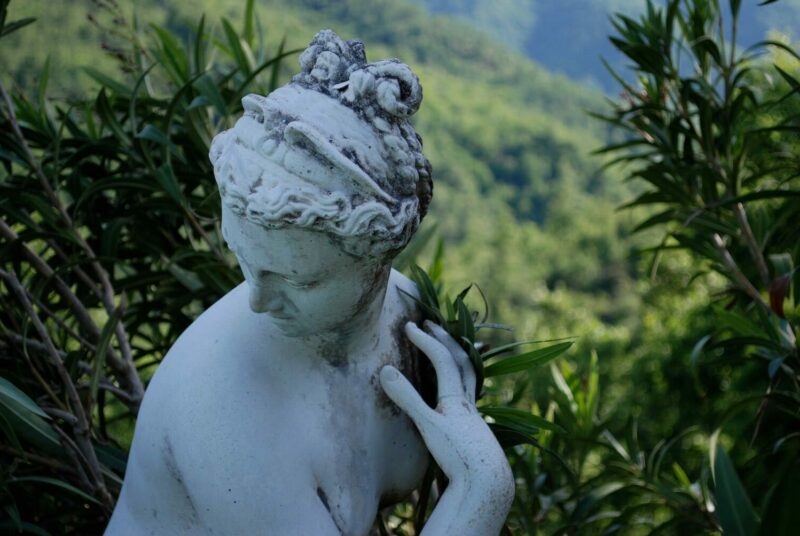 Dates
We have two Italy Retreats taking place in 2023 to choose from: 14th - 21st July or 21st - 28th July 2023.

.
Price
Our Italy Retreat costs between £1350-£1550 per person depending on room type. Prices are based on two people sharing a room. Please see below for everything included in the price.
If you do not wish to share, we will place people in singles where possible for an extra charge of £350-500, if space and bookings allow. Please enquire before making a single occupancy booking and we will tell you the options.
We have 3 room types:
Standard: No ensuite. (We have a pool shower and large bathroom nearby) £1350
Junior: Ensuite £1450
Luxury Suite: Larger room, Larger full bathroom. £1550
Glamping: We can offer you your own glamping tent with proper bed and privacy if you love nature - £1200
To secure your place, please download a booking form below and email to [email protected]

Excursion Package
The retreat includes a trip to the famous medieval walled town of Cortona (where the film "Life is Beautiful" was filmed) for a romantic dinner, an aperitivo and shopping in the stunning cobbled streets.
Visit a local trattoria for a simple Italian dinner with views of the hills (the best steak and pizza in the area!)
A morning perusing the market in Citta Di Castello, excellent for gifts, coffee, internet and buying authentic Italian clothes, vintage, as well as gifts and local delicacies.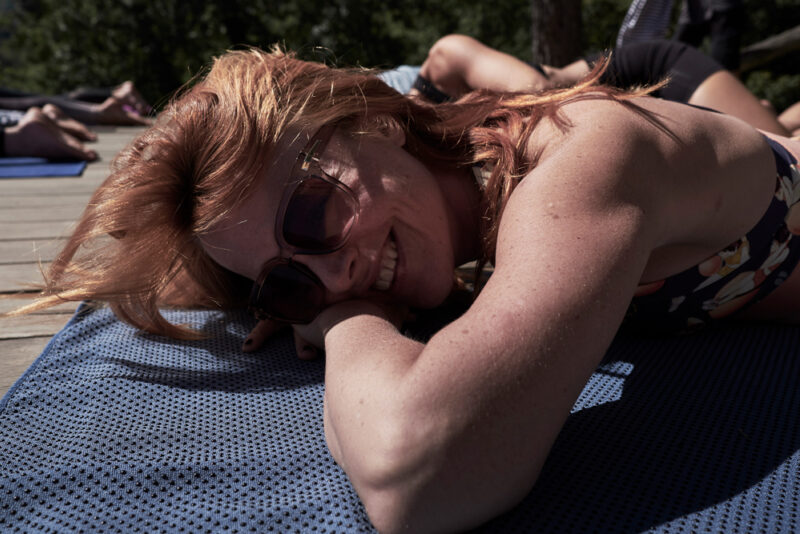 On the retreat enjoy:
Once a day a Fierce Grace class with personalised instruction from Fierce Grace founder Michele Pernetta, one of Europe's most highly regarded and experienced teachers, and once a day with our senior FG teaching assistant.
An alignment workshop as well as personalised instruction, adjustments, meditation and breath sessions.
Gourmet food and treats
A judgment-free atmosphere, enjoy a drink or a lie-in, or detox and go to bed early and a take morning hike.
Alcohol is served with meals and (a reasonable amount!) is complimentary.
Teas, coffee, fruit, snacks available throughout the day.
TYPICAL DAILY SCHEDULE
Breakfast 8-9.30am
Yoga 10-11.30am
Swim, sun
Lunch 1.30pm
Afternoon off for relaxing
Yoga 5pm
Dinner 8pm
Relax, movies, read, chat, chill, dance, sleep, or one of the 2 nights out
NOT INCLUDED
Flights, airport transfers, dinners out (although the local restaurants are very inexpensive)
Airport Transfers: - 2 Perugia airport transfers or 2 Cortona train station transfers (£30 each way) £60.
Excursion Package: - Excursion Package (Optional) of 2 dinners out and a market excursion: £60 (transfers only, meal prices not included - the restaurants are not expensive). Payable please in Euros cash on arrival.
There is an "Honour Bar" system for beverages not supplied with meals.
Travel Information
By Air

The nearest airport is Perugia (45 minutes away - we will come and collect you).
90 minutes by train from Florence (travel to Perugia train station) and Rome (travel to Cortona train station) - see below for instructions if arriving by train.
By Train
Easy access from Cortona and Perugia train stations. If you are coming in to a train station please discuss with us first as it will require extra arrangement.
By Car

The nearest town is San Leo Bastia, main town Trestina. The villa in the hills near San Leo Bastia. Maps and driving directions on request.
What People say
Russell Whithair
"Michele and Terry are wonderful hosts at their villa, a wonderfully peaceful setting. Michele's energy, enthusiasm, passion and knowledge tests and expands limits to new levels. Her experience means she has a complete and uncanny understanding of where an individual is - which can be unnerving for a while until you realise through her gentle (and sometime not so gentle) persuasion a weekend or longer spent on a retreat here can be one of the best ways to ensure a greater depth of practice is achieved."
Drew Hobbs
"Michele's uncanny sense of where we are at and what we need to progress with our practice is legendary and to have her close attention amongst a small group for a whole week saw us all make huge steps forward. An enriching, beneficial yoga experience - throw in the sunshine, the swimming pool, the food, the great bunch of people and a few beers of an evening and our week in Tuscany became a truly fantastic holiday."
Gajan Mahadevan
"There was an excellent balance between guided practices, time to relax and visits to local attractions. It proved to be the perfect way to switch off and recharge. I found the workshop really useful in developing my practice and enjoyed exploring some of the classes I hadn't tried before. The yoga was excellent. It was good to be able to try the full range of FG classes over the course of the retreat and the workshop was really useful in advancing my practice."
Ella Wroath
"My retreat experience was a fantastic mix of gaining strength and stamina in my practice as well as getting the rest and recuperation I really needed. It was great to try all the different styles of FG, with so many different sequences to learn from. I would recommend to anyone who wanted a retreat that also felt like a holiday, where it was ok to also eat delicious food and have a glass of wine!"
Natalie Sassoon
"Fabulous from beginning to end. Great yoga in a beautiful setting with fab food & lovely fun people. The highlight was practicing yoga in such a stunning location. As a yoga teacher, I chose this retreat based on the form of yoga taught. Michele is a very experienced & fabulous teacher. I would recommend this retreat to anyone who is looking for great Yoga, fab teachers, wonderful food, beautiful secluded place & views & good fun and partying."
Watch our Italy Retreat Trailer
Contact us about Villa Chimera, Tuscany