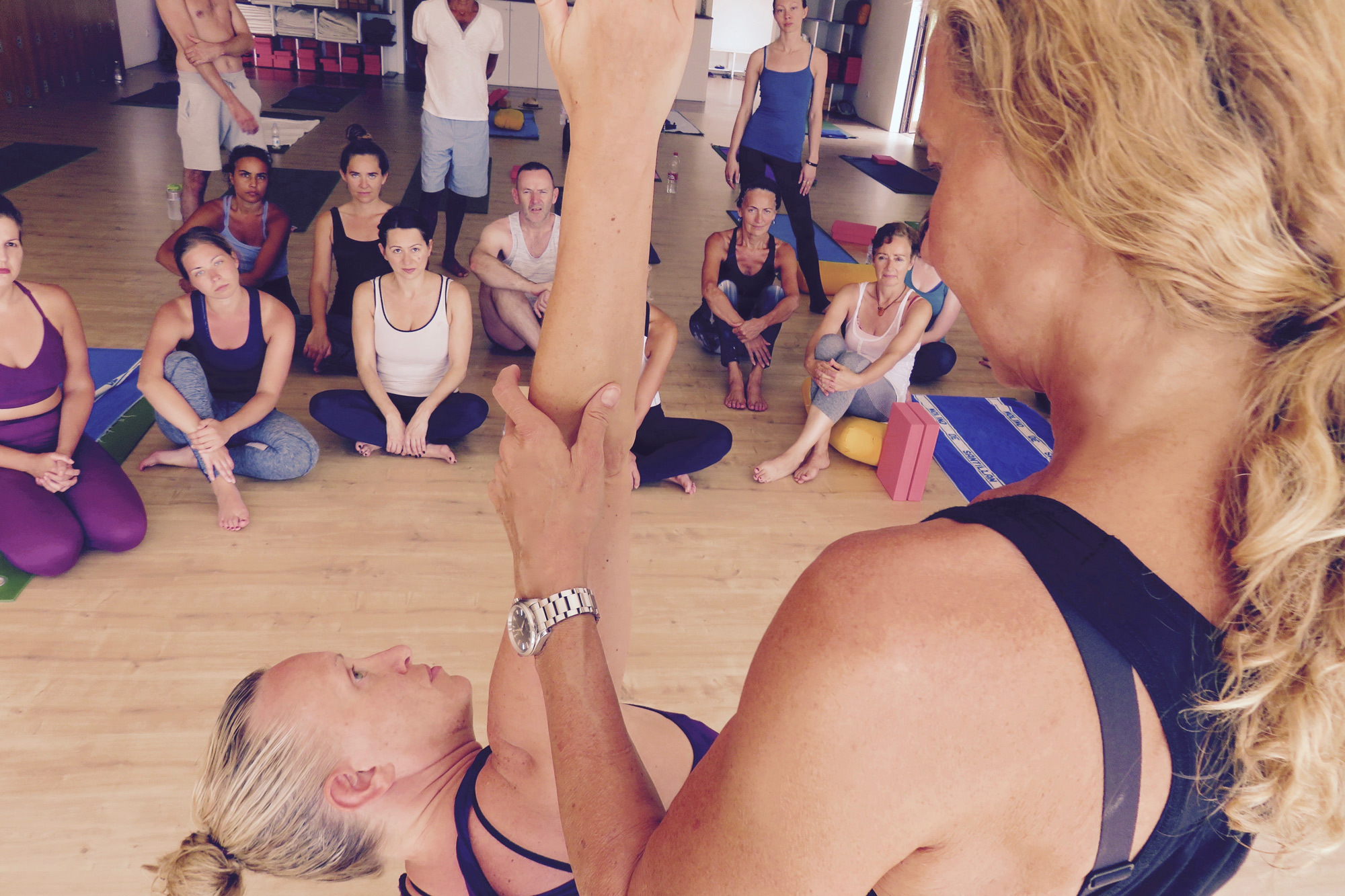 Learn to teach the FG method if you're already an Accredited Yoga Teacher
Date

NEW YORK COURSE 21st - 28th October or LONDON COURSE 18th - 25th November 2023

Times

NYC 10am - 5.30pm (25th is a day off) LONDON 10am - 5.30pm (22nd day off)

Locations

NYC - Fierce Grace Harlem LONDON - Fierce Grace North
Add to calendar View map

Share
WE ARE DELIGHTED TO ANNOUNCE THE DATES FOR OUR 2023 100HR GRADUATE COURSE

NEW YORK COURSE OCTOBER 21st-28th

LONDON COURSE NOVEMBER 18th-25th


In response to demand from certified yoga teachers from other styles, we created a 100 hour Graduate Teacher Training course. The course is for experienced Yoga Alliance Accredited teachers with two years' teaching experience who wish to join the Fierce Grace team and teach in one of our international studios, or open their own.

As we expand, we are looking for talented, dedicated and passionate yoga teachers to join our unique and growing international yoga community. Applicants will be accepted based on talent, skills and knowledge, as well as a compassionate, empowering style of teaching.

WITH THE DEVELOPMENT OF OUR UNPARALLELED TEACHING SKILLS MODULES, VOICE COACHING EXPERIENCE AND INJURY MODIFICATION MODULES, WE ARE NOW ABLE TO OFFER A GRADUATE COURSE LIKE NO OTHER.

Deepen your skills, perfect your vocal and delivery techniques and improve your understanding of alignment and how to suggest corrections. Learn how to give injury modifications for a wider range of injuries and issues from our over 28 years of experience teaching hundreds of thousands of people.
This Hybrid course offers half in person and half online, giving you the best opportunity to absorb the materials in your own time before putting them into practice during the intensive in-person section.

We are offering the live intensive section of this course either in London, or New York. The on demand videos and workshops, as well as the live zoom sessions are online in the two months before the intensives.

50 hours live intensive
50 hours on demand
2023 DATES

NEW YORK – LIVE INTENSIVE
October 21st - 28th inclusive (25th OFF)
OR
LONDON – LIVE INTENSIVE
November 18th - 25th inclusive (22nd OFF)

PLUS
ZOOM CHECK IN/Q&A SESSIONS FOR BOTH USA AND NYC PARTICIPANTS
Sundays 6-7.30pm UK time/1-2.30pm NYC time on the following dates:
3rd and 17th September
1st and 15th October


EARLY BIRD DISCOUNT!
UK £400 OR USA $500 OFF IF YOU BOOK BEFORE END OF MAY 2023

FEES: UK £2,250 (£1,850 with early bird discount) USA $2,800 ($2,300 with early bird discount)
For full course details and to request a copy of our Graduate Training Brochure, to apply, or for any questions, please email [email protected]. If you wish to speak with one of our senior tutors email [email protected]