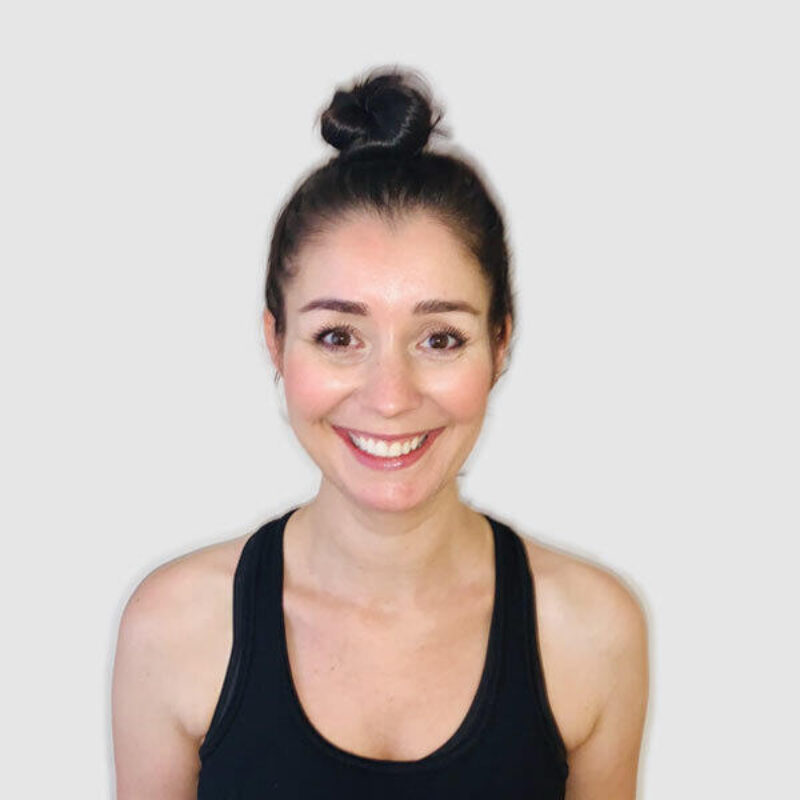 Sophie graduated from Italia Conti Academy of Theatre Arts and worked as a professional dancer globally for 20 years.
Having danced from such a young age, movement has always been a huge passion and as a result she felt the urge to deepen her knowledge about the human function of movement and strength and decided to become a yoga teacher.
She embarked on her yoga journey in 2010 and has enjoyed many different types of yoga classes which have helped build a strong and well informed practice.
Sophie settled into Fierce Grace City as a student and then joined the Fierce Grace Teacher Training led by founder Michele Pernetta and her team. Sophie has steadily developed her teaching style at Fierce Grace London studios.

Sophie is also qualified to teach pregnancy yoga and gained her qualification with Nadia Narain one of the founders of pregnancy classes in London, she also teaches children and teen yoga gaining her qualification from Children's Yoga Tree UK.

Her classes are positive and encouraging with strong focus on alignment and strength all classes are accompanied by a well thought out playlist.
Favourite FG class: FG2
Your teaching style in 3 words: Inclusive, Challenging, Empowering.