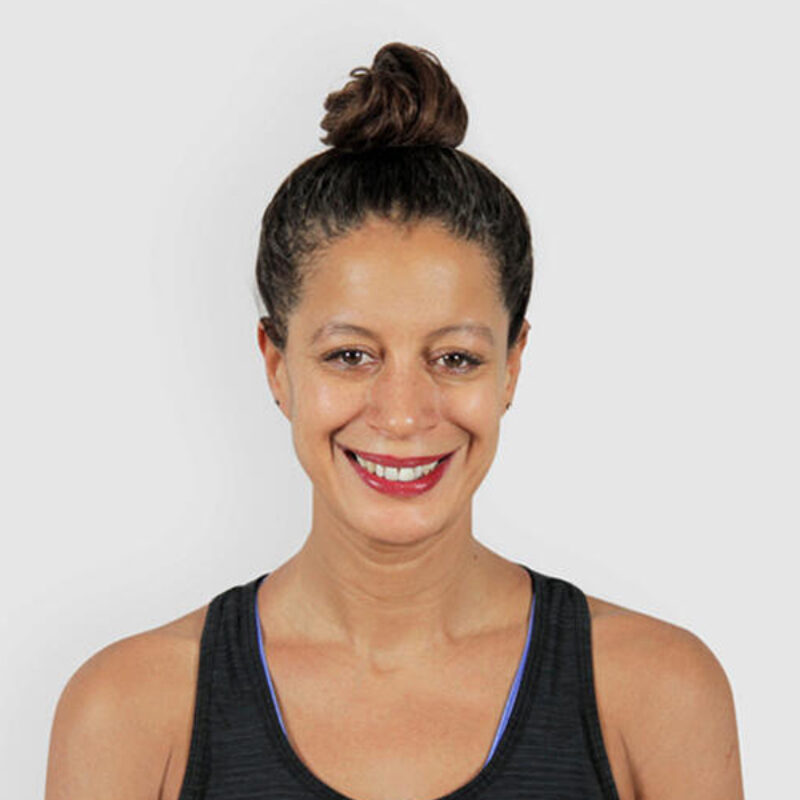 Originally a pilates instructor, Sam has always had a passion for movement and believes Fierce Grace training was her gateway to the health and wellbeing world. Sam had practised yoga for many years, and after her first class in the hot room she realised there was no turning back. A true believer in the Fierce Grace method and its benefits, Sam was inspired to train as a Fierce Grace teacher in 2014.
Her caring nature means Sam derives great pleasure from helping people make positive changes to their lifestyle. Her classes focus on full-body awareness, deep breathing and moving with intention.

Sam is an empathetic and caring teacher, she will guide you to show the same level of kindness to yourself. Known for her great tracks and melodic style, her classes have a meditative effect they're mini-vacation for the mind, body and soul.
Your favourite FG class and why: I love IN because I'm very much into restorative yin-type yoga.
Sum up your teaching style in 3 words: Authentic, Empathic, Caring.
Further Qualifications: Pilates Teacher Training, Fight Klub Training.