INSTRUCTOR
Michael Eley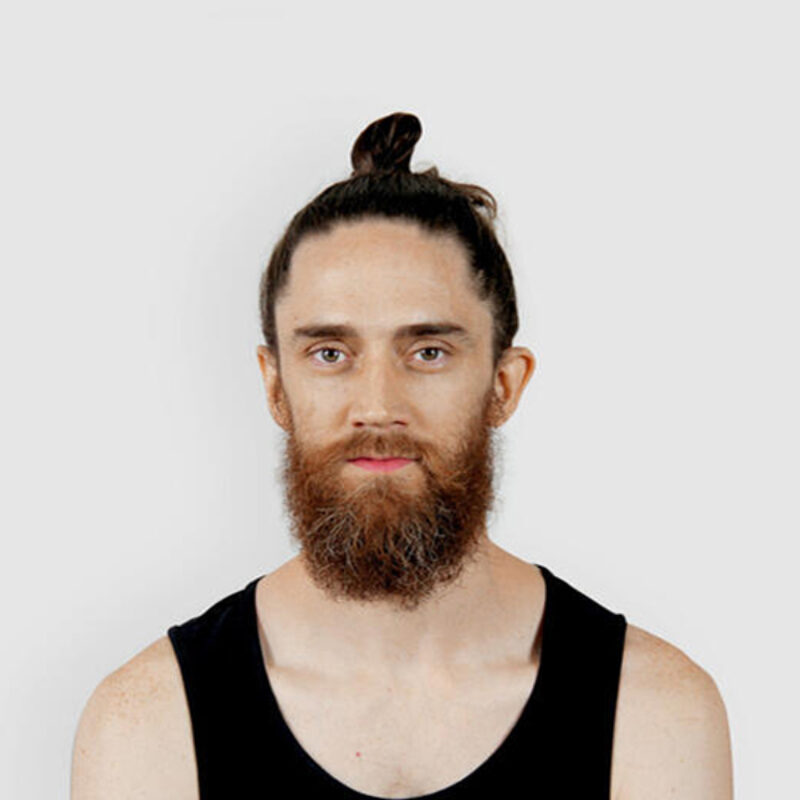 Michael started practising yoga in 2001 with Fierce Grace founder Michele Pernetta. After years of dedicated practice, he trained as a yoga teacher in 2009. Michael is an advanced teacher with many further qualifications, including Hatha and Vinyasa Yoga training.
During class, Michael emphasises the importance of alignment and helps students develop greater awareness. But don't be scared he's not all serious - Michael's classes are energetic, encouraging and deliver a dose of humour.
Michael likes Sanskrit, handstands and almost anything that can be made out of coconut or banana. When he's not upside down he can often be found documenting his yoga practice online.

Your favourite FG class and why: I like that you don't have to have a favourite FG class, depending on your current state of mind, there'll be a class that's right for you!
Your teaching style in 3 words: What is yoga?
Further Qualifications: Bikram Yoga Training with Bikram Choudhury, Hatha Yoga Training with Dev Kapil, 500-hr Vinyasa Yoga Training with Stewart Gilchrist.