INSTRUCTOR
Andrea Peruzy
At North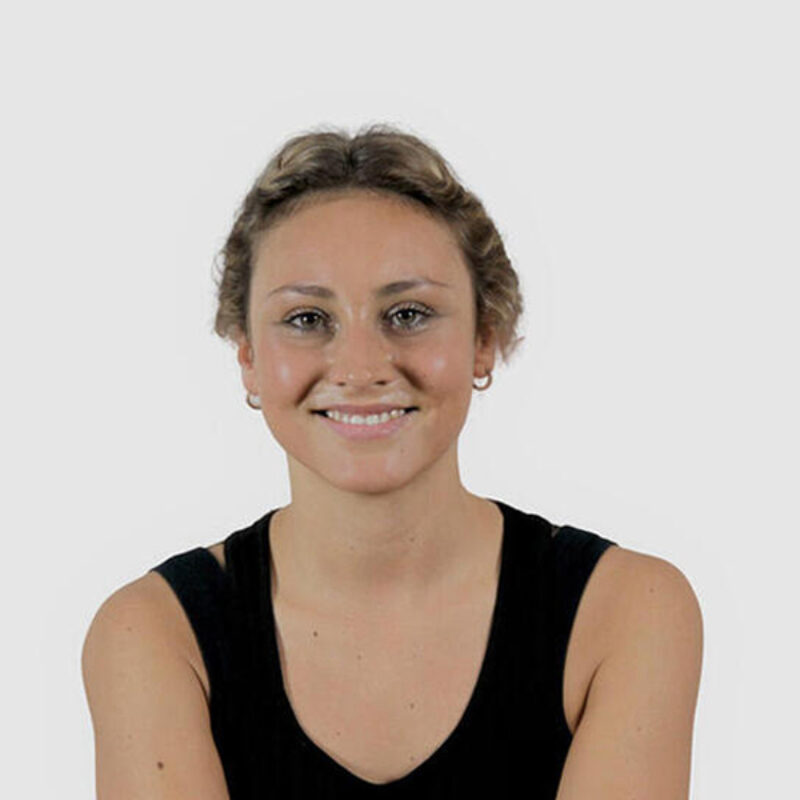 Andrea is originally from Italy but moved to the UK following her Fierce Grace Teacher Training in 2019. As an ex-gymnast, martial artist, skydiver and stunt woman she's always loved moving her body and appreciates the art of learning and perfecting a physical skill so was naturally drawn to yoga.
Andrea's yoga practice helped her to recover from many injuries she experienced from her other physical disciplines as well as overcoming mental obstacles.
As an ex-stunt woman, Andrea is not afraid of danger and the unknown. Her philosophy is all about living life outside your comfort zone - something she always challenges her students to do. She also encourages her students to stay curious in class and teaches them how to lift the subconscious limits they put on their minds and bodies. Her classes create a space where no-one gets left behind and everyone has a chance to succeed.
Your favourite FG class and why: Deep Core because it completely relaxes my mind and body.
Your teaching style in 3 words: Thoughtful, Caring, Technique-focused.