3, 6 or 12 month Fixed term contract - Studio Manager at City
Thursday 4th November 2021
We are hiring an experienced Studio Manager to oversee Fierce Grace City (Old Street, London) on a three, six or twelve-month fixed-term contract, for sickness cover.

Fierce Grace City is the largest and busiest of the international Fierce Grace studios and hosts a beautiful yoga practice space, spacious amenities, and an in-house therapy and treatment space.

We require an experienced manager to drive business performance and growth and oversee the day-to-day running of the studio.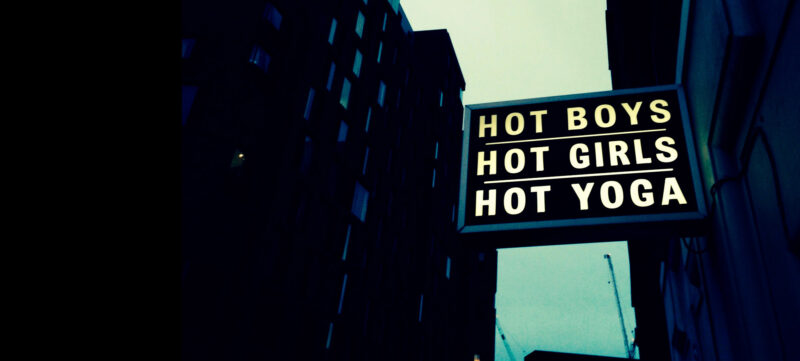 53-55 East Road
London N1 6AH
Leave at Old Street, Hoxton and Shoreditch High Street
020 7336 6330
Number of days
5 days / 32 hours per week
Job purpose

The Studio Manager has overall responsibility for the effective and efficient development and running of the studio and a high standard of customer care.

You will be in charge of all the day-to-day running of the business, customer service, facilities management, revenue and profit growth (with the support of the GM and head office team), and managing a team of part-time receptionists, assisted by an Assistant Manager.

Please note this is a three, six or twelve-month fixed-term contract for sickness cover.

Key responsibilities and accountabilities

Key responsibilities:

Drive revenue growth through proactive membership and sales management


Deliver a high standard of customer care

Manage a team of part-time receptionists to ensure the daily operating of the studios happens effectively and efficiently

Oversee the spending and budget management of the business in partnership with the General Manager

Manage the maintenance of the venue and facilities

Manage compliance with relevant safety and regulatory policies

Retail and in-house stock management

Full job description available on request




KPIs:


Revenue growth against target


Net membership growth


Package sales against target


Cost management within budget

Requirements:




Essential


2-3 years of management experience in either leisure, fitness, hospitality or retail. We're not too concerned which, we're looking for the right fit, someone who wants the role and has carried out a similar role successfully in the past

1-2 years of MindBodyOnline experience (we admire ambition, however, if you do not have MBO experience your application will not be considered)

Experience line managing a team

Experience with budgeting and cost control

The ability to work morning and evenings, and weekdays and weekends when necessary (You will have a relatively fixed rota and routine, but flexibility will be required at certain times)

Preferred

P&L experience

Immediate start

Experience with Google Suite

First aid trained

First safety trained

What we offer in return:

£22 464 per annum (£28 080 pro-rata on 32 hours per week)

Uncapped sales-based bonus commission structure

A healthy, positive work environment, with autonomy and decent flexibility in your work schedule

Real opportunities for progression within either the London or international studio network, and/or within the other areas of the business including administration, Online, Teacher Training, and Retreats; both during and beyond the current role

The opportunity to learn and develop within areas of your own interest

Unlimited access to in-studio Fierce Grace classes at all London studios, as well as online live and on-demand classes

Discounted access to therapy and treatment sessions, FG workshops, FG retreats, teacher training courses and in-house retail offering

Employee Assistance Programme to support mental and overall well-being

Discounted classes for a friend or family member

28 days paid annual holiday leave

Pension contribution




To apply:

Send a CV and covering letter to [email protected], with the subject "City Interim Studio Manager"

Applications without a covering letter will be ignored

Due to the volume of applications, if you do not hear back from us within 5 working days of submitting your application unfortunately you have not been successful at this time. If you are interested in working with Fierce Grace please view our Careers section of the website for other vacancies.